Why are Natural Gas Prices Falling?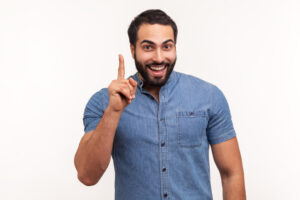 Ring in the new year with falling gas prices in Georgia. In 2022 energy prices soared following the Russian invasion of Ukraine. Since then the market and supply chain have normalized. Additionally, warmer weather across the country is driving down natural gas demand. The combination is fortunate for customers who need relief from high energy bills. It could be a great time to compare falling natural gas rates in Georgia and snag a new variable rate plan.
Why Compare Variable Rate Natural Gas Plans?
The EIA predicted prices around $5 per mmBTU for the beginning of the year. But the retail price is now much lower. On January 25, the retail natural gas spot price was $3.20 per mmBTU, a 30% decrease from last year. A few natural gas companies in Georgia are already reflecting this drop in their rates. However, natural gas prices are reliably cheapest in the spring. So, smart Georgia shoppers will hold out on making a long-term commitment and choose a variable rate plan instead.
Compare the Cheapest Natural Gas Rates
Scana Energy Introductory Variable Rate: At $0.749/therm the Scana Energy variable rate is the cheapest available. But the intro rate lasts just one month then switches to their standard variable rate (currently $1.99/therm). Also keep in mind this intro rate is only available to new customers. You can score $100 off your bills over twenty months if you stick with this plan. However, in most cases we only recommend variable rate plans for short-term solutions. Finally, depending on your credit, Scana could require a $150 deposit.
Gas South Acquisition Variable: At $0.790/therm, Gas South is an affordable option. Similarly to Scana, the rate is introductory and only available to new customers. Conversely, Gas South does not collect a deposit. Over ten months you can save a $50 with credits on your bill. After your intro rate expires, Gas South will charge their standard variable rate (currently $1.850/therm).
Gas South Bridge Plan Variable: At $1.850/therm, this Gas South variable plan is more costly. However, it is available to residents with poor credit. Just like Gas South's Acquisition Plan, customers will not owe a deposit and can save $50 over ten months with bill credits. Since April, prices on this plan have been between $1.49 and $2.19, so customers may see rates in this range.
Georgia Natural Gas® Market Intro Plan: At $0.699/therm, Georgia Natural Gas® is a great option for cheap energy. The plan is not actually a variable rate, but a 2-month fixed rate option for short-term customers. The plan is only available to new customers and rolls over automatically to their standard variable rate (currently $2.149/therm).
Cheap Natural Gas in Georgia
If you are looking for a cheap natural gas option in Georgia, the Georgia Natural Gas® Market Intro Plan is our pick. It is an ideal short-term solution that leaves you open to sign up for a long-term contract in spring when prices are even lower. Whenever you are in the market for a new natural gas provider, we make shopping and comparing a breeze at https://www.georgiagassavings.com.