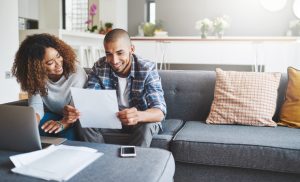 Find Cheap Natural Gas Deals In Smyrna, GA
Are you trying to find a cheap 12-month natural gas deal in Smyrna? The team at Georgia Gas Savings is ready to help. With all the latest information on the cheapest gas price per therm near you, it's easy to save money on your bills. You should act now, though, because gas prices might be just about to rise. Keep reading to see which natural gas provider offers the best deal for you.
Smyrna, GA Natural Gas Providers
Let's start by looking at the cheapest therms in Smyrna. If you want to save money on natural gas in the Atlanta Gas & Light service area, the easiest way to do so is to sign up for the Constellation 12 Month Metro Home plan. With a price per therm of just $0.379, that makes this the cheapest 12 month natural gas plan on offer in Smyrna. In fact, it's about as cheap as natural gas gets in this town. The next best rate comes from the Xoom Energy SureLock 12 plan, which offers a slightly increased price per therm of $0.399. For a little bit extra, you could sign up for the Xoom Energy RescueLock 12 deal, which comes in at $0.499. This doesn't just help you save money but it also contributes to saving pets across America, with 5% of your bills going to PetSmart charities each month.
You could save more by choosing a different provider, though. The SCANA Energy 12 Month Fixed Rate deal offers a cheap rate of only $0.419 per therm. That makes this deal a great choice when you want to lock in a cheap gas rate. The Gas South 12 Month Term contract also offers a great rate on natural gas, coming in at $0.490 for every therm you burn. You could also consider the Infinite Energy 12 Month deal at $0.590 per therm, or even the Just Energy Rate Shield 12 contract for $0.890 per therm.
Cheapest Natural Gas Companies
Surely finding the cheapest deal is just a case of finding the cheapest natural gas price per therm? Not at all! You need to consider all the additional costs of any contract. For instance, each Smyrna natural gas provider will charge you a monthly service fee. This ranges from $5.85 for Xoom Energy, Just Energy and Infinite Energy up to $6.95 for SCANA Energy, $7.95 for Constellation and $9.95 for Gas South. The extra $4 per month between the cheapest and most expensive providers adds up to almost $50 over the course of a year-long contract. Choose carefully and make sure to consider how much you'll spend overall before you switch natural gas provider.
Can You Rely On Cheap Gas Companies?
You know what they say – "if a deal's too good to be true, it probably is". Well, before you sign up to a length natural gas contract you should know who you're entering into an agreement with. Can you trust the company to treat you fairly? There's no guesswork required. At Georgia Gas Savings we compile reviews of Georgia gas providers to give you an idea of what it's really like to work with different companies. We even release annual rankings of all the best natural gas providers in Georgia. That means you'll have peace of mind when switching to get a great deal on natural gas – you'll know you're going to a business you can rely on.