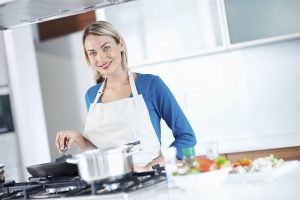 Find A Cheap 12 Month Plan In Alpharetta
If you're trying to find who has the best gas rate in Alpharetta, you've come to the right place. The team at Georgia Gas Savings is always hunting for the best gas plans, and this article will help you find the perfect 12 month deal. Read on to see how you could save money with these Atlanta Gas & Light service area providers.
Who Has The Cheapest Natural Gas?
The best rates on natural gas can be found by comparing Georgia gas suppliers in your area. Our easy-to-use system lets you find a wide range of natural gas providers, and the best prices they can offer. The cheapest rate comes from Constellation natural gas, with the Constellation 12 Month Metro Home plan. This offers the cheapest price per therm of any 12 month gas deal, with a cost of just $0.379.
The next cheapest natural gas plan comes from SCANA Energy. With the usual great SCANA gas rates, their SCANA Energy 12 Month Fixed Rate plan offers a competitive price of just $0.419 per therm. It's important to also note that SCANA Energy charges a dollar less per month for their service fee than Constellation does. This might not sound much, but it could be the difference between you saving money on natural gas and actually spending more.
Which Alpharetta Gas Plan Is Best?
The average gas consumer in Georgia uses around 711 therms annually. That means that if you chose Constellation over SCANA Energy, the $0.04 you save per therm equals just under $30 of savings in a year. Pretty good, right? Well, factor in the $12 in additional fees and you're only saving $18 – about $1.50 per month. The less gas you use, the less your savings. In fact, if you use under 300 therms, you'll actually be paying more if you choose Constellation. So, before you make a decision, check how much natural gas you use. If it's less than 300 therms, you'll probably save money by picking the SCANA Energy plan instead.
Comparing Natural Gas Plans in Alpharetta
If you've ever had to deal with a gas company before, you know that price isn't everything. You need a natural gas provider that can be relied on to treat you well. A company that can't provide good service throughout your 12 month contract can be more of a headache than they're worth. That's why we provide Georgia gas company ratings based on real reviews and in-depth analysis. Both SCANA Energy and Constellation score extremely highly on our ratings system, taking 2 of the top 3 Georgia gas company spots..
What's The Best Month To Lock In Best Natural Gas Rates?
It isn't too late to lock in a low gas rate, but you need to act quickly. Natural gas prices will rise over summer, and that's not far off. Quickly compare the best rates for natural gas in your area by downloading the Georgia Gas Savings app. This provides all the tools you need to quickly find the right provider and switch to them, all from your Android or iPhone device. Click here to start saving: https://www.georgiagassavings.com/apps/ga