Prime Time to Shop Long Term Gas Plans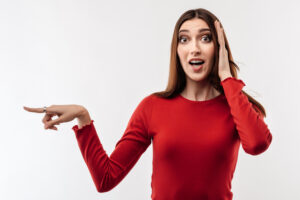 Following a mild winter and increased domestic production, natural gas prices have stayed low this summer. That makes it a perfect time to lock in a cheap rate before things pick up for winter. Many natural gas providers in Atlanta are offering the lowest prices of the year right now. However, the EIA expects prices to go up through the end of the year. So, take advantage of unseasonably low rates and shop long term gas plans in Atlanta now.
The Competition: Cheap Long Term Gas Plans
Simplify your life and save money on natural gas with a long-term gas plan. Check out these options to set yourself up with cheap natural gas for the next two or three years.
36 Month Plans
Constellation 36 Month Home Natural Gas Plan: $0.649 per therm rate, $150 ETF, $7.95 monthly charge. Provider ranks second in our ratings system. You can also add water heater protection with your plan at no extra charge. Constellation also offers other home protection plans for a monthly charge.
Scana Energy 36 Month:$0.659 per therm rate, $300 ETF, $6.95 monthly charge. This provider ranks third in our ratings.
24 Month Plans
Xoom Energy SureLock 24: $0.619 per therm rate, $200 ETF, $5.85 monthly charge. Provider Ranks fourth in our ratings system.
Constellation 24 Month Home Natural Gas Plan: $0.649 per therm rate, $150 ETF, $7.95 monthly charge. Provider ranks second in our ratings system. Just as with the 24 month plan, for no added charge, you can get water heater protection. Similarly, Constellation offers other protection plans for a monthly charge with this plan as well.
Take note: whether you go with a two-year or three-year plan, prepare to shop for a new natural gas plan during the final months of your contract term. That way you can avoid being automatically switched to a new contract or variable rate plan with a high rate.
Shop Best Long Term Gas Plan in Atlanta
Henry Hub spot prices are trending up and natural gas provider rates in Atlanta are likely to follow soon. To save money on monthly bills, choosing the plan with the cheapest rate is the smartest option. Despite the fact other providers have perks they throw in for free, it doesn't always beat the monthly savings of a cheap rate in my experience. And although I would like to make things as easy as possible and go with a three-year plan, I simply can't ignore the cheap rate available through Xoom Energy. That's why the Xoom Energy SureLock 24 plan is my pick for best long-term gas plan in Atlanta.
But not all homeowners face the same needs. That's why it's import to consider both your needs and how you use natural gas in your home. That way, you can find a natural gas plan that works for you best. To compare more plans and start saving on your energy bills today, visit us at https://www.georgiagassavings.com.