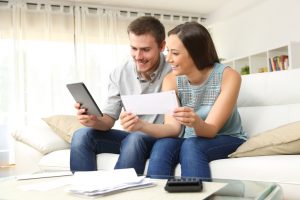 Where to Lock In Best Natural Gas Deal?
Newnan Atlanta Gas Light (AGL) gas customers, are you beginning to feel the pressure? Shoulder months are gradually coming to an end. Lower production and higher demand have made finding those sweet bargain deals a little harder this year. Add to that the threat of a warmer than average summer forecast for 2021, and this year's looking pricey for your household bills. But never fear! Great natural gas rates are still out there, and what's more, long-term customers can get them on 24 month plans. This'll shore you up against rising costs, and make you substantial savings right through 2023. So let's find the best natural gas deal for you!
Compare 24 Month Natural Gas Plans
First off, there's SCANA Energy's 24 Month Fixed with $75 in bill credits. They're a highly rated company with our customers, but the 54.9 cents per therm fixed rate isn't the cheapest. And, whilst the monthly recurring charge is a respectably low $6.95, early termination is an astounding $250. If you might switch plans over the next 24 months, consider finding one you can ditch for a less eye-watering price.
Right now, the Georgia Natural Gas®24-Month Fixed offers a far cheaper 47.9 cents per therm fixed rate for new customers signing up before May 4th. And they trump all providers in our customers' ratings. Early termination starts steep at $200, but incrementally lowers to $50 further down the road. And they'll credit up to $150 to cover exit fees from your current provider! The recurring charge, however, runs $6.99 – $9.99, so check in advance. Those extra dollars at the top end will add up.
The cheapest rate comes from Constellation's 24 Month + Water Heater Protection: a bargain, at just 46.9 cents per therm! $150 for early termination and a $7.95 monthly recurring charge are also great. Plus, this plan includes water heater protection, valued at $142, for free (check in advance that your heater qualifies). All this comes with Constellation's 90 day risk-free guarantee. It's a stellar deal, and you'll lock it in for a whole two years!
Why 24 Month Deals Make Savings!
Finally, Gas South's Fixed 24 Month. Early termination is $150, monthly recurring charge is $6.96 – $9.95, and you could earn up to $20 in bill credits. However, at 55 cents per therm, the rate is steep. And we've kept it for last to illustrate how pricey rates add up over long-term plans.
The Georgia Public Service Commission estimates annual therm usage estimate of 717 therms. So, excluding monthly recurring charge, let's see how much the two years gas consumption (1434 therms) of this Gas South plan cost you.
55 cents per therm x 1434 therms = approx. $789
Let's compare that with the two year estimate for Constellation's far cheaper 46.9 cents per therm rate:
46.9 cents per therm x 1434 therms = approx. $673
That's $116 saved with the cheaper Constellation rate!
Lock in Best Natural Gas Deal for You!
In conclusion, the right 24 month plan can make you significant long term savings – and Constellation's bargain fixed rate (with its great incentives and features!) is a smart place to start. Head to www.georgiagassavings.com now, where there's still time to save on the best natural gas deal in Newnan!