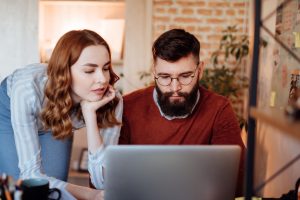 Should I Lock in a Natural Gas Rate Now?
Listen up Atlanta Gas Light (AGL) customers! Landing a good winter gas plan in Atlanta just got urgent! Rates have begun to accelerate sharply, and if you haven't locked in a winter energy plan yet, this makes things complicated. With cheap short-term rates swiftly leaving the table, even the best gas plans probably force you to make compromises. It won't be easy shopping now, but it'll be a darn sight easier if you know what you're up against! But how can you know which bullet to bite?
Well, we're here to help. We've put together three different scenarios that Atlanta shoppers might be facing. And how to win the best natural gas deal for each!
1: My Plan Ends Soon, But I Can't Cut it Short!
Exit fees can be steep! If you can't duck out early, you'll need to be ready to nab the best natural gas deal once your plan ends. So see our guide to which providers offer the most stable gas prices in Atlanta. Their plans might still be relatively cheap when you're ready to shop, and should be your first port of call. 
2: I Want Flexibility to Shop Cheap Spring Shoulder Month Plans!
The market seems to be betting on good shoulder month deals come spring. If you don't want to pay exit fees to shop for them, you'll want to grab a 6 month gas plan now. Unfortunately, 6 month plans are offering high rates, so what you save on paying early termination fees in the spring, you might lose on energy bills over winter. A good money-saving option is the Georgia Natural Gas® 6-Month Fixed with $100 Bill Credit. The 77.9 cents per therm rate is high, but you'll get $100 credit on your first bill. Moreover, the monthly recurring charge runs between $4.99 and $7.99, and early termination is just $50 – both of which are competitive. 
3: I Just Need Cheap Winter Rates!
If you're using a lot of energy, a cheap rate is a must! Currently, this means landing a 12 month plan – and, therefore, an exit fee if you want to leave for a lower rate in spring. So XOOM Energy's SureLock 12 plan is a good bet. The 49.9 cents per therm rate will pay dividends over winter, and the $5.85 monthly recurring charge is cheap too. The bullet to bite is the $100 exit fee. But it's competitive. So consider this: it's a hefty sum, but it's also fixed, and you can start budgeting for it now! 
How Can I Land Best Gas Plan in Atlanta this Winter?
Landing a great winter deal should be your top priority. To do so, you need to consider your household energy usage and budget. If you need an easy exit come spring, high winter rates might be a price you're willing to pay. Otherwise, a low winter rate with a budgetable exit fee is probably a safer option. So, is now the time to lock in a gas plan in Atlanta? Absolutely, and you can shop these great options and more today at www.georgiagassavings.com!