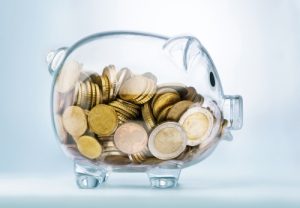 How Can I Get the Best Short Term Rate?
February's a tricky time for Atlanta customers looking to switch or renew their energy plans. You need a new plan, but continued cold weather forecast this month is ushering through a big winter price spike. But, hold out just a little longer and you could snag one of those bargain shoulder month deals. Yes, a short term gas plan seems smart, but you don't want to fall into a costly month-to-month money-guzzler. So, where do you begin?
No fear! We've rounded up the best short term gas plans to keep things ticking over 'til winter's through. Let's see how you can win the best energy deal for your loved ones in the coming months.
Compare Best Short Term Gas Rates
Firstly, your 6-month options. They'll end at the end of September when prices are likely to be even costlier than this winter. But it's also just shy of the fall shoulder months. However, if you need the breathing space now they might be a good fit. 
SCANA Energy's 6 Month Fixed Rate plan offers a $0.559/therm fixed rate, with a $6.95 monthly recurring charge, and a fairly pricey $150 early termination fee. Then there's Infinite Energy's 6 mo Fixed plan, which works out a little more economical. It offers $0.509/therm, a monthly charge of $5.95,  and – again – the $150 early termination fee. But you can do better!
The cheapest 6 month short term gas plan is the Georgia Natural Gas 6-Month Fixed with $100 Bill Credit. Available to new customers, they're offering a discounted $0.469/therm for six months, and a moderate monthly charge of $4.99 – $7.99. They'll credit you $100 in the first month, and cover up to $150 in early termination fees from your current provider. And if you find a better deal come spring, the termination fee is a modest $50. And this is our customers' highest reviewed company! 
Shop Best Month-to-Month Plans
Next up we have the month-to-month intro plans – the savviest option, provided you stay vigilant. Their bargain basement discount rates will tide you over 'til cheap long term fixed rates emerge during the coming spring shoulder months. 
Firstly, the cheapest short term gas plan rate available:  SCANA Energy's Introductory Variable Rate. The $0.289/therm intro rate is a steal to enjoy for one month only – afterwards you'll be on the pricier Variable Rate Plan. Its $0 early termination fee is standard for rolling plans, and the $5.95 monthly recurring charge is modest. 
Coming up aces, though, is another Georgia Natural Gas offering: the Market Intro Plan with $100 Bill Credit. This bargain discount rate of $0.299/therm and $0 customer service charge applies for the first two months only – and it's only for new customers. Thereafter you'll be on the pricier variable rate. However, two months will easily springboard you onto some great shoulder month plans. There's no early termination fee, and monthly charges range from $4.99 – $9.99.  Plus, you'll get the above $100 bill credit, and up to $150 credited to help pay for switching providers. 
Lock in your Best Short Term Rate
Short term gas plans are a great solution right now if you're holding out for a shoulder month bargain – or if you need a cheap stopgap for a soon-to-end plan. Georgia Natural Gas offers a great month-to-month and 6 month option, with great rates and some unbeatable incentives. So head to www.georgiagassavings.com now to lock in a savvy, strategic short term gas plan.