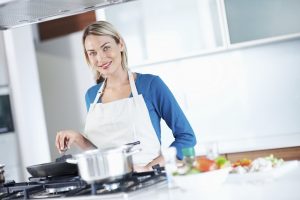 How to Find the Best Gas Plan for Me?
Well, 2021 certainly looks like it's going to give 2020 a run for its money. Atlanta customers are contending with winter natural gas price spikes stemming in part from the Texas crisis. And rates look set to keep rising through this year. So it's a bad time to switch plans – but it's the perfect time to be refining your energy plan priorities. With companies offering a dizzying spread of features, it's easy to miss finding all the best gas plans that fit your lifestyle. So, to get your inspiration flowing, let's take a look at the 12-month plans most popular with our Atlanta customers right now!
Most Popular Natural Gas Plans in Atlanta
The rate is relatively eye-watering, at $1.130 dollars per therm. So is the early termination fee of $150, and the monthly recurring charge of $6.95 – $9.95. But its place on the top five suggests its signal feature is a good one: it's designed to help out customers with little to no credit score. If your credit needs sprucing, this could be a big help.
At 51 cents per therm, this is one of the cheapest of the pack. The $6.95 – $9.95 monthly recurring charge could get pretty steep, and the $150 early termination fee means a big hit if you decide to change plans. But the rate is competitive – and you could earn up to $20 in bill credits.
The 51.9 cents per therm fixed rate is slightly pricier than the above plan, but our customers are clearly banking on the lower monthly charge of $5.95 saving money in the long run. Once more, you'll have to shell out $150 for early termination. 
At 54.9 cents per therm, this one's slightly pricier. The monthly recurring charge is a middling $6.95, but the $150 early termination fee is pretty steep. You'll get a $50 bill credit, however, and SCANA Energy ranks second on our customer ratings. So don't forget to consider what relationship you want with your provider!
 Their rate discount makes this plan the most bargain rate of the bunch, at 46.9 cents per therm. The $5.99 – $8.99 monthly recurring charge is again fairly costly. And early termination will set you back $50 – $100. But you'll get a one-off $100 bill credit, and up to $150 to help cover your current provider's termination fee. Plus, they're our highest rated provider! Get in quick though – it's  one of the best gas plans out there, but only for new customers signing up before March 4th.
Shop the Best Gas Plans for You
These plans demonstrate the spread of priorities you might want to consider when switching plans – from cheap rates, to incentives, to customer feedback. The lesson here is a good one: you don't need to let precarious circumstances, low credit, or the dizzying number of plans available stop you from snagging the best gas plan for you and your loved ones. There's something for everybody! Head to www.georgiagassavings.com to browse the best offers available today.