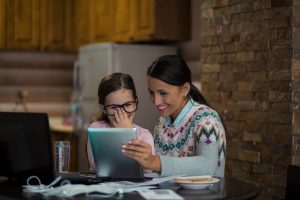 What Are The Best 18 Month Fixed Rate Natural Gas Deals In Savannah?
Many consumers in Savannah are looking for the best deals on natural gas in Georgia, so we've selected the best 18 month fixed rate plans the market has to offer.
Which 18 Month Natural Gas Plans Are Available?
Atlanta Gas & Light customers shopping for Savannah rates have an impressive number of options available to them, including fixed-rate plans of almost any length. An 18-month deal offers stability and reliability. Three providers offer these plans; Just Energy RateShield 18, Infinite Energy 18 Month Fixed, and the SCANA Energy 18 Month Fixed Rate Natural Gas Plan.
Which Is The Cheapest Natural Gas Deal?
Any consumer's primary concern is the cost of their natural gas. Out of the three 18-month fixed rate deals in Savannah, SCANA Energy offers the cheapest per-therm price, at $0.479. Just Energy prices each therm at $0.580 and Infinite Energy comes in at $0.619. SCANA Energy is, therefore, the cheapest option, though the amount you save will depend on the amount you use. To cut back on your natural gas usage, check out our handy tips for saving natural gas.
Which Natural Gas Provider Is The Best?
We rank each Savannah natural gas provider by collating information from the Georgia Public Services Commission, third-party data sources and customer feedback. This gives us a good idea of how well each marketer performs. SCANA Energy comes top of this test with a score of 3.9 while Infinite Energy and Just Energy score 3.1 and 3.2 respectively. This means that SCANA Energy provides a consistently high-quality level of service.
What Additional Costs Do These 18-Month Gas Plans Have?
All natural gas providers charge a monthly service fee to their customers. The rate each provider charges can vary, but both SCANA Energy and Just Energy bill their customers at $5.95 per month. Bear in mind that this fee is added to each bill and can still be levied when the billing period is less than a whole month. Other fees such as a connection or switching charge may be incurred, too, depending on individual circumstances. Find out more about understanding your natural gas bill here.
Are These The Best Natural Gas Plans For Me?
An 18-Month fixed-rate natural gas deal is a good option for many consumers since it doesn't tie them into a contract far into the future. However, there are some even better rates available to consumers that sign up for longer fixed-rate periods. Compare Savannah natural gas online now, or use our convenient new app to keep up with all the best natural gas deals in your area. Simply visit https://www.georgiagassavings.com/apps/GA to download it today.