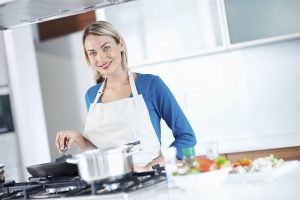 Which Are The Best 12 Month Natural Gas Plans For Marietta?
We've been helping consumers throughout Georgia to save money on their natural gas plans. Now, we're looking at the best 12 month fixed gas deals for residents of Marietta, and there are some great rates on offer.
Fixed Rate Natural Gas Deals in Marietta
There are several 12 month fixed rate plans available to Marietta residents, but three stand out as the best options for savvy consumers. These are the Constellation 12 Month Metro Home Plan, the Xoom Energy SureLock 12 and Just Energy's Rate Shield 12.
Cheapest Natural Gas In Marietta
These three plans offer the best natural gas rates for consumers within the Atlanta Gas & Light service area: Constellation offers the cheapest price per-therm, at just $0.399. Xoom Energy charges $0.469 per therm, while Just Energy's Rate Shield 12 comes in at $0.480. These prices are very competitive and are cheaper than some much longer fixed-rate energy deals.
Can I Change Natural Gas Provider Easily?
Consumers are always free to change their natural gas provider, but in many cases, you'll need to pay an early termination fee to do so. This fee changes from provider to provider; Constellation charges $150 to let you go, while Xoom Energy and Just Energy set their fees at $100 and $75 respectively. This can be a complex process, so check out our guide to switching your natural gas service for more information.
If natural gas prices fall in the future, and you decide to switch provider, it'll be cheaper to do so if you choose the Just Energy Rate Shield 12. However, it is worth bearing in mind that during April and early June natural gas prices are typically low, with the best natural gas rates on offer in the "shoulder months" during late spring and early winter. This is the best time to lock in a fixed-rate deal before prices rise again.
If you still think you might want to switch, then consider a 6 month fixed rate gas contract. Although these shorter plans are more expensive per-therm, you won't be using as much gas for heating during the summer months. You can then shop for a new deal when prices fall in October and early November without paying an early termination fee.
Do These Gas Plans Include Additional Fees?
As part of your natural gas bill, energy companies will charge a customer service fee. All three of the plans we've selected here have similar monthly fees; Xoom Energy charge $5.85 per month while the other two charge $5.95). These fees compare well against the competition, where some providers charge up to $10 per month for natural gas services.
What Can I Do To Ensure I Get The Best Natural Gas Prices In Georgia?
In order to make it even easier for you to find up to date information, we've created the GeorgiaGasSavings app. To learn more, visit https://www.georgiagassavings.com/apps/GA. Once you've downloaded it, you can quickly and easily shop for and compare natural gas prices and even switch providers in just a few minutes.