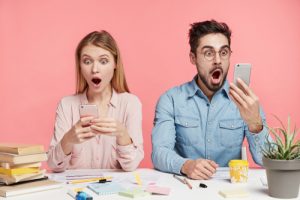 Cheapest Long Term Natural Gas In Atlanta Metro Area
If you live in or near Atlanta, you can get some cheap natural gas deals that keep prices low for a long time. Many providers offer their best prices when you sign up for a 24 month plan. That means you're getting the cheapest price for natural gas in Georgia! To help you save money, we've lined up the best deals around. Simply take a look at these low-cost deals, pick the right one for you, and switch natural gas providers in just a few minutes.
Best Price Per Therm
Natural gas plans are priced by the amount of gas you consume. For a typical Atlanta household this will be about 700 therms per year, according to data from the Georgia Public Services Commission (PSC). The cheapest price for therms in Metro Atlanta comes from the Constellation 24 Month Metro Home plan, which offers a low rate of only $0.389 per therm. That's the cheapest fixed-rate deal available, when you look at the cost per therm. In terms of therms alone, this will cost a typical household $272 per year. However, price per therm isn't the only factor that you should consider.
Cheap Deals On Natural Gas 
The Georgia Natural Gas 24 Month Fixed Plan is the next cheapest deal when considered on a per-therm basis. At $0.439 per therm, you're paying an extra $0.03 over the Constellation plan. For an average home, that works out at about $293 for a year's natural gas. Georgia Natural Gas has service fees of between $6.99 and $8.99, while Constellation charges $7.95 monthly. That makes the Georgia Natural Gas service fees about $10 cheaper per year for some customers.
Metro Atlanta residents can also choose the Infinite Energy 24 Month Fixed deal, which comes in at $0.529 per therm. That's significantly more expensive than either plan we've already looked at. It'll cost a typical home $370 without factoring in service fees ($5.95/month) or base charges from Atlanta Gas & Light (AGL). Customers do have the option to choose the Infinite Energy Nest Plan, which has a lower price per therm of $0.509, but a higher service fee of $9.95/month. The big appeal of this plan is a free Nest smart thermostat for your home, which can improve efficiency and comfort.
The final long-term natural gas plan for Metro Atlanta residents is the Gas South Fixed 24 Month Deal. At $0.590 per therm, this is the priciest option around. Unless you use a very low volume of natural gas, this plan is likely to be a lot more expensive than the other deals we've already looked at.
Finding The Best Natural Gas Deal For You
When you're looking for the cheapest price on natural gas, you should think about how much gas you use. Although the 700 therms per year estimate is a good rule of thumb, many Atlanta houses may use more than this. Large, old homes in the Atlanta area can lead to increased heating costs. In order to understand which deal is cheapest, you should look at your current bills to find how much natural gas you burn.
Switch And Save On Natural Gas Today
Now that you've found the cheapest deals on natural gas in Georgia, it's time to start saving. Georgia Gas Savings makes it really easy to switch your natural gas provider. The whole process takes about ten minutes, and you can even do it from your iOS or Android device! Hit the "Sign Up" button to get started, or download the app here: https://www.georgiagassavings.com/apps/ga