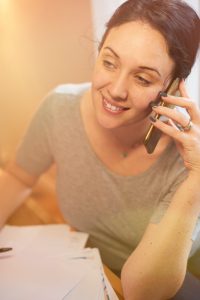 Find Johns Creek's Best Natural Gas Supplier
If you live near Johns Creek, GA, you want a natural gas supplier who will make life easy for you. That means reliable billing, cheap natural gas rates, and good customer service. It doesn't sound too much to ask, does it? But before you sign up for a new natural gas deal, it's worth finding out who the best suppliers are in your area. Luckily, at Georgia Gas Savings, we provide detailed information and real reviews from natural gas customers in Georgia so you can make an informed decision.
Best Natural Gas Providers In Georgia?
Johns Creek residents easily can access some of the best providers around. SCANA Energy is our highest-rated provider, with an overall score of 4.8/5. This includes high scores in areas such as Order Experience and Customer Service. These are particularly important when you sign up for a fixed rate natural gas deal, since you'll be working with the same company for a year or more. 
Second on our list is Constellation, which boasts a very respectable score of 4.1 out of 5. You'll be surprised to hear that customers actually rate Constellation higher than SCANA Energy in many key areas such as Price, and their likelihood to recommend to other consumers. The only reason that Constellation's overall score is lower is because of third-party market data and information from the Georgia Public Services Commission's gas provider scorecard. Even though they're second on our list Constellation must be doing something right to keep their customers this happy. They also boast some of the cheapest natural gas deals in Johns Creek.
Another great natural gas provider near you in Johns Creek is Infinite Energy. This supplier boasts exceptional customer reviews, with 5 stars in nearly every department. If you're a sports fan you're probably already familiar with this company. In nearby Duluth, the Infinite Energy Center is home to many teams, including the Atlanta Gladiators ice hockey side. As an energy provider, Infinite Energy offers plenty of reliability and choice when it comes to natural gas deals. This includes a plan with a free Nest thermostat, which is a great addition to any home.
Choosing Your New Natural Gas Provider
Finding a natural gas provider that gives great customer service is important for your convenience and satisfaction. That's why Georgia Gas Savings provides an annual ranking of the best natural gas providers in Georgia. Of course, that isn't always enough. For many residents, switching natural gas provider is as much about saving money as it is about finding great customer service. You'll need to know who has the cheapest natural gas in order to make the right decision.
We're proud to provide all the tools you need to find cheap natural gas in Johns Creek. Use the Georgia Gas Savings app to quickly compare the best prices for natural gas in your area. Simply download it today and you'll be able to switch and save in minutes. Find the Georgia Gas Savings app for iOS and Android devices here: https://www.georgiagassavings.com/apps/ga