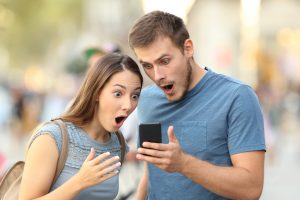 Sandy Springs, GA – Find Cheap Fixed Rate Natural Gas Deals
Are you a Sandy Springs resident looking for a cheap natural gas rate? Keep your energy costs low for as long as you want by choosing a fixed rate natural gas plan. Read on to see how much you could save with the cheapest gas rates in your area.
Who Has The Cheapest Natural Gas In Sandy Springs?
If you're a Sandy Springs resident then the cheapest natural gas rate in your area is the Constellation 24 Metro Home plan which only costs $0.349 per therm. That's the lowest fixed rate around. The deal lasts for 2 years, so you won't have to worry about renewing your plan anytime soon. You should bear in mind that Constellation charges a fee of $7.95 each month. This can constitute a large portion of your monthly bill, so don't forget to factor it in when deciding if this is the right rate for you.
You can choose the marginally more expensive SCANA Energy 12 Month plan instead, which costs $0.379 per therm you use. This comes with several benefits – firstly, the shorter term of the deal means that if natural gas prices fall in 2019 you'll be in a position to secure a cheaper deal next year. Also, SCANA Energy charges a slightly lower monthly fee of $6.95 to natural gas users. A dollar a month might not sound like a lot, but this could be enough to save you money on your natural gas bills. 
Other plans worth considering come from Constellation and Infinite Energy. Both of these natural gas providers in Georgia offer a similar rate to the SCANA Energy deal above. The Constellation 12 Month Metro Home deal costs $0.379 per therm, and the Infinite Energy 12 Month Fixed plan comes in at $0.389 per therm. That puts them very close together in terms of cost per therm. However, the Infinite Energy plan offers a slightly cheaper monthly fee of $5.95, putting it ahead of either competitor. 
Compare Natural Gas Prices In Georgia
Deciding on which natural gas rate is the cheapest can be tricky. Remember, if you use a lot of natural gas, then it's probably a good idea to choose the cheapest therms possible. However, if your household is relatively low-usage, then you may be better off choosing the lowest monthly fees. If you aren't sure how your current fees compare, we can help you understand your natural gas bill. 
Choosing The Right Natural Gas Provider
Not every natural gas provider in Georgia offers the same level of service. You won't want to sign up to a 2-year contract, only to discover they provide poor customer service. That's why Georgia Gas Savings provides ratings of the best natural gas providers in Georgia. 
We use market data and information from the Georgia Public Services Commission to create these rankings, but that's not all. We appreciate how important individual experiences can be. That's why we provide reviews from real customers, so you can see what it's really like to be a customer. Before signing up with a new company, we strongly recommend reading reviews of natural gas providers in Georgia so you can be sure you're getting the service you deserve.