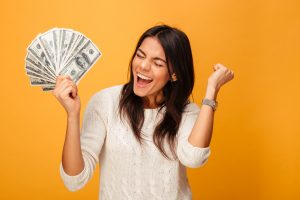 Best Deals On Savannah Natural Gas
Savannah residents can find cheap natural gas prices easily. With the price of wholesale natural gas set to keep rising, this is the time to shop for a new natural gas plan that can lock in the current rate for the coming year. Luckily, there are still plenty of low-cost options for natural gas to chose from. If you're not sure which one to choose, we'll help you to pick out the best plan for your needs. Keep reading to discover the cheapest deals on natural gas in Savannah, GA.
Low Prices On Natural Gas
When it comes to the cheapest deals on natural gas, there are some great prices on offer. Starting at just $0.319 per therm, the SCANA Energy 12 Month Introductory deal gives you a great deal for the first 3 months. However, beginning month 4 you'll start paying $0.519 per therm. This works out at an average price per therm of $0.469. You'll also be paying $5.95 per month in service fees. 
The next cheap natural gas plan is the Infinite Energy 12 Month Fixed price plan. With a cheap rate of only $0.399 per therm, you'll get a great low-cost plan for your natural gas. Infinite Energy will also charge you $5.95 each month in service fees.
Saving Money On Your Natural Gas
These aren't the only two options available to Savannah residents, though. You could also sign up for the Constellation 12 Month Metro Home plan. This will cost you $0.409 for every therm you burn. It will also cost you $7.95 per month in service charges, making it the most costly option we've examined so far.
The Georgia Natural Gas 12 Month Fixed plan is our final competitor, with a rate of $0.439. Savannah residents will pay between $6.99 and $8.99 in service fees. 
Which Natural Gas Deal Is The Cheapest For You?
Picking the cheapest natural gas provider isn't always as straightforward as it seems. That's because the cheapest price per therm may not be the lowest cost overall. Let's crunch the numbers.
The Georgia Public Service Commission estimates that a typical Georgia home will use about 700 therms each year. From this, we can get an idea of how much each plan might cost:
| | | | | |
| --- | --- | --- | --- | --- |
| Plan | Price per therm | Price for a year (700 therms) | Service Charge | Total Cost |
| SCANA Energy Introductory | $0.469 ($0.319 for first 3 months, $0.519 thereafter) | $328 | $5.95 | $399 |
| Constellation Metro Home 12 Month | $0.409 | $286 | $7.95 | $390 |
| Infinite Energy 12 Month Fixed | $0.399 | $279 | $5.95 | $350 |
| Georgia Natural Gas 12 Month Fixed | $0.439 | $307 | $6.99 – $8.99 (lowest figure used) | $390 |
As we can see, the SCANA Energy deal isn't necessarily the best value for Savannah residents. You'll get the best rate around for 3 months, but for the remaining 9 months of the contract you'll be paying significantly more. In addition, if you sign up for this plan now, the higher rate will kick in as winter begins. That's when most Savannah residents will start burning more natural gas to keep warm. The key difference among the rest is how the service charges add up. Infinite Energy comes out as the cheapest rate overall.
Switching Your Natural Gas Provider
It couldn't be easier to switch your natural gas providers. Thanks to Georgia Gas Savings' streamlined system, you can change to a new natural gas provider in just a few minutes. In fact, you can compare and switch natural gas plans from your smartphone. Take a look at the app for iOS and Android devices, and get ready to start saving. https://www.georgiagassavings.com/apps/ga