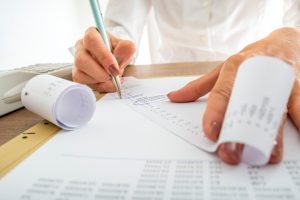 What is SCANA's Introductory Variable Rate Plan?
Savvy consumers who use our website know being flexible helps them find the best natural gas deal for their household. For some customers, the SCANA Introductory Variable Rate Plan is an ideal way to keep their options open whilst still saving on their energy bill.
Who is SCANA Energy?
SCANA is one of the major energy suppliers in the Atlanta Gas & Light service area. They offer a wide range of different natural gas plans to suit different consumers, including numerous fixed-rate deals of different lengths. The SCANA Introductory Variable Rate Plan is designed to give new customers an easy, flexible way to save.
How does the SCANA Introductory Rate Variable Plan work?
SCANA's Introductory Rate Variable Plan is designed to give households great flexibility and a great price and gives anyone looking for cheap natural gas in Georgia the chance to save on their energy bills.
As the name implies, this plan is only available to consumers who are new to SCANA Energy. Typically, an energy supplier's variable rate plan will have a much higher cost-per-therm than their fixed-rate plans. However, with this plan, the low introductory rate is just $0.40 per therm.
But while this rate is the same as many of the best natural gas plans in Georgia, it only applies to the first billing cycle (usually a calendar month, but can be shorter). After this point, customers will be switched to SCANA's standard variable rate plan. The standard SCANA variable rate plan attracts a much higher cost-per-therm of $1.22 but still allows customers to switch at will with no early termination fee. So customers can compare Georgia gas rates and switch if a better deal comes along or their circumstances change.
Does this gas plan have any other charges?
SCANA Energy charges a $5.95 customer fee as part of their natural gas bill each month to all account holders. As fees go, it's competitive with many other providers, some of whom charge up to $9.95. In addition, consumers who have already switched natural gas providers in the last 12 months may be charged a $7.50 switching fee.
Is this the right energy plan for me?
This plan offers many benefits and can be ideal for many households. The ability to take advantage of a short introductory rate without committing to a provider allows consumers who know about natural gas rates in Georgia to keep their options open, which can be very useful. It's important, however, to know when the introductory rate expires – the standard variable rate costs much more, and consumers should seek out a deal for cheap natural gas in Georgia before being put on this rate.