New Natural Gas Appliances for Less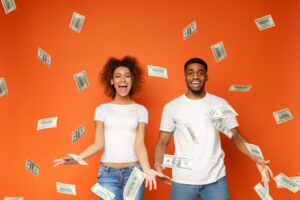 Old appliances can be a huge drain on your finances. For example, if you have an older furnace, it could be running at less than 60% efficiency. In other words, 40% of the energy is wasted. On the other hand, new appliances aren't exactly cheap. But, fortunately for Georgia residents, Atlanta Gas Light currently offers rebates on a new natural gas appliance if you're switching from propane or electric. Check out more details about how to upgrade your natural gas appliance with AGL rebates.
AGL Rebates for Gas Appliances
See how much money you could save on a new natural gas appliance with AGL rebates.
Tank Water Heater: rebate up to $400. With the average cost of a natural gas tank water heater with installation at about $1,200, this could be a savings of 30%.
Tankless Water Heater: rebate up to $700. The average cost of a tankless water heater with installation is about $2,200. This makes your rebate savings around 30%
Natural Gas Dryer: rebates up to $200. The average cost of a gas dryer is about $900. This makes rebate savings about 22%.
Furnace: rebate up to $1,000. The average cost of a new natural gas furnace with installation is about $2,200. That makes the rebate savings around 45%. With that discount, you may be able to afford an even more efficient furnace and lower your natural gas bill in Georgia.
More Natural Gas Appliance Rebates
In the Inflation Reduction Act of 2022, federal income tax credits for energy efficiency improvements are available through 2033. So there's are credits of up to $600 per new natural gas appliance. However, the appliance must meet high standards for efficiency to qualify.
For example, a gas-fired forced air furnace needs to be at least 97% efficient to qualify. The added efficiency raises the price range by at least $1,000.
But keep in mind that heating your home is likely the biggest energy expense you have. In fact, in single-family homes, space heating accounts for about 43% of your energy use. Investing in a quality furnace would cut your energy costs right away. And with available rebates, your savings could be enough to cover the cost of the new appliances within a few years!
Save More with New Natural Gas Plan
If you buy a new natural gas appliance this summer, make sure to take the savings even further. Switching natural gas plans for a cheaper rate is an easy way for anyone to cut your energy costs. To find the best natural gas plan in Georgia, visit us today at https://www.georgiagassavings.com.