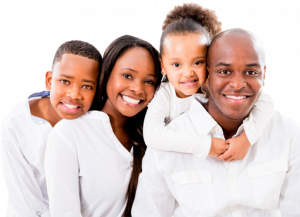 How Can I Find Best Natural Gas Rates Near Me?
Spring is well underway! And as finer weather approaches, you might be itching to spruce up your energy bills too. But you've seen how 2021 weather disruptions have thrown energy pricing off kilter. And boy, Covid measures sure haven't helped your budgeting. Wouldn't tying yourself to a long-term commitment be unwise in these uncertain times? Wrong! Great 24 month natural gas plans will lock in dependable, bargain rates for you and your loved ones – right through 2023, and all it might throw at you. So, let's take a look at the best and cheapest 24 month plans from our highest rated providers.
Great Natural Gas Plans Near Me
SCANA 24 Month Fixed with $75 in bill credits — True, this plan's rate is the most expensive at 55.9 cents per therm. Moreover, Scana will hit you with a $250 charge if you want to terminate early. However, the $6.95 monthly recurring charge is about average. And if you value customer satisfaction, you might not mind the price tag – they're one of our customers' highest rated providers,
Gas South Fixed 24 Month — This 55 cents per therm rate is only marginally cheaper – and the monthly recurring charge could be more costly, running from $6.95 to $9.95. Early termination is about average for longer term plans, at $150. however, you could stand to earn $20 in bill credits in this plan.
Infinite Energy 24 mo Fixed — A little more economical is this plan's 51.9 cents per therm rate. A lot more economical is its $5.95 monthly recurring charge. Factor in the $150 early termination fee, and this is overall a serviceable, middle of the road plan. 
Georgia Natural Gas 24-Month Fixed — If you're a new customer ready to sign up before April 4th, this is the deal for you! This is a great natural gas plan offering a bargain 48.9 cents per therm rate. True, the $6.99 – $9.99 monthly recurring charge range could run steep at the top end. And the $50 – $200 early termination fee could also be a blessing or a bust. However, Georgia Natural Gas will credit up to $150 for early termination from your current provider. And they're our customers' top-rated provider!
Constellation 24 Month Standard: Water Heater Protection — This 44.9 cents per therm rate is the cheapest of them all, by a significant margin. The $7.95 monthly recurring charge is moderate, and $150 for early termination is again no surprise. But, Constellation's 90 day risk-free guarantee makes this a truly great natural gas plan. Plus, unlike the other Constellation protections, the water heater protection (valued at $142) with this plan comes free of charge. However, make sure to check with Constellation that your heater is compatible – not all are supported. 
Compare Natural Gas Providers in Marietta
There are some great natural gas plans offering Marietta customers real security – and real savings – on their energy bills for the next two years. So check out your options on www.georgiagassavings.com – it's the easiest way to compare great natural gas plans in Marietta.