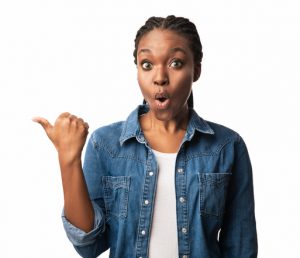 Should I Lock in an 18 Month Gas Plan Now?
Cold weather is closing in, prices are rising sharply, and Augusta Atlanta Gas Light (AGL) customers need to lock in a fixed rate plan ASAP! But what's the smartest option with long term fixed rates? Is there really any difference between 12, 18, and 24 month gas plans? Well, we're here to help you crack this nut!
There's just one 18 month plan available to Augusta gas customers: Georgia Natural Gas' (GNG) 18 Month Fixed with $100 Bill Credit. At 67.9 cents per therm, with a $6.99 – $9.99 monthly charge, and a $50 – $150 early termination fee, it's comfortably middle-of-the-road. But with 12 and 24 month options out there too, is this 18 month plan the right one for you? Let's break it down!
Plan Comparison for 18 Month Gas
18 Month Gas vs 12 Month Gas
As a rule of thumb, 18 month plans usually offer lower rates than 12 month plans. After all, providers want to hook you for as long as possible! But the Augusta market bucks this trend. That's because you can shop XOOM Energy's dependably market-busting 12 month rates. Their SureLock 12 and RescueLock 12 plans beat GNG's 18 month rate by upwards of 6 cents per therm. And with prices unseasonably high this winter, every little counts! 
Nevertheless, low rates aren't the only way providers will tempt you onto longer term options. And this brings us to our next point of comparison: 18 month plans can offer juicy incentives that aren't available on 12 month deals. Case in point: GNG's 18 Month Fixed with $100 Bill Credit will give you $100 off your first month's bill. That's something XOOM's 12 month plans don't offer. And that $100 discount is nothing to sniff at, with Thanksgiving just around the bend! 
18 Month Gas vs 24 Month Gas
But how does our 18 month gas plan compare with longer term options? Well, in one way, the story's much the same: a longer term plan usually means a cheaper rate. And again, this might be your top priority as winter approaches. To that end, see how both Constellation and GNG offer lower 24-month rates than GNG's 18-month option. 
However, remember that longer term plans usually charge a higher early termination fee. So if you're looking to shop around come spring, an 18 month plan will provide a cheaper escape route than your 24 month options. Our trusty 18 month GNG plan, for example, charges just $50-$150 for early exit. But your 24 month alternatives span $100 – $200 if you want to duck out within 18 months. 
Shop Money-Saving 18 Month Gas Now!
So, if you're looking for a good balance between cheap rates and low exit fees, an 18 month plan is a good Goldilocks solution. Sure, you won't get the cheapest rates, but you won't get the priciest exit fees either. GNG's 18 Month Fixed with $100 Bill Credit plan offers a relatively cheap rate, a competitive exit fee, and a nice $100 discount that'll make a sizeable dent in your seasonal bills. And never forget, you can cut bills further by adopting energy-saving habits in your home. Save more with 18 month gas in Augusta, by shopping now at www.georgiagassavings.com!