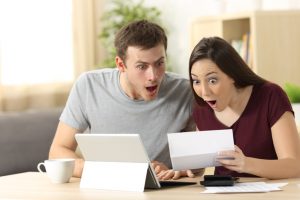 Georgia's Best Natural Gas Providers
We're pleased to announce our very first official Georgia Gas Savings rankings. We've compiled a list of the very best natural gas providers in Georgia to highlight which providers offer the best customer service. To create these ratings we've looked at whole heaps of information; complaint ratings from the Georgia PSC, third-party data from the Better Business Bureau and, of course, reviews from real consumers. Here are our favorite plans from the best 3 natural gas providers in Georgia.
Best Value Natural Gas Plans By Top-Ranked Providers
The cheapest natural gas in Georgia comes from the Constellation 24 Month Metro Home plan, with a cost per therm of just $0.365. This is the cheapest fixed term deal in the Atlanta Gas & Light service area, and also comes from our highest-rated natural gas provider. Constellation has a perfect 5-star rating, making them our #1 Natural Gas Provider in Georgia.
SCANA Energy is another highly-rated natural gas provider, scoring an excellent 4.8 on our ratings system – the fact that they're rated as the third-best natural gas marketer speaks to the maturity and quality of Georgia's deregulated natural gas market. Their 12 Month Fixed Rate Plan offers a per-therm price of $0.469. This makes them more expensive per therm, but SCANA Energy's monthly service charge is a dollar less than Constellation's, at $6.95. Low-usage homes, in particular, might find it more efficient to choose this plan instead.
The SCANA Energy Introductory Variable Rate is a great option if you value the flexibility of not having a contract. However, with a higher cost per therm and a $5.95 service fee, this plan is less rewarding than your alternatives. It's also only available for a single month, so it's most likely that a fixed term deal will offer better rewards.
We rate Georgia Natural Gas highly; they're our second-best provider thanks to their excellent ratings with customers and our third-party data collection. They score highly on Billing & Account Management, as well as Customer Service, meaning that their customers are highly satisfied with the experience of working with this company. With excellent rates available, including an attractive two-month introductory rate that gives customers extra time to find a cheap natural gas deal, there are lots of good reasons to pick Georgia Natural Gas.
Keep Up With The Best Natural Gas Rates
The cost of natural gas will always change over time, and it's essential to make sure you're always getting the best price. That's why we created the Georgia Gas Savings app; you can check prices in seconds, and even switch to a new natural gas provider right there in your phone. Download the app today, and find the best natural gas rates in Georgia: https://www.georgiagassavings.com/apps/GA