Gas Savings Even for Short-Term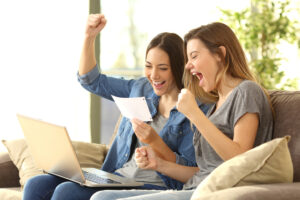 Gas rates are currently at spring shoulder month lows and that means savings for natural gas plans in Georgia! This means it's the ultimate time of year to lock in a cheap rate for as long as possible. However, even if you don't need a long-term natural gas plan, you still have the chance to save. Georgia gas companies offer plans at low fixed prices for 6 months. These are perfect for renters, students, or anyone else who might be moving in 6 months or less. Check out the lowest priced short-term gas plans now.
Best Short-Term Gas Plans Today
These 3 plans are excellent options for customers looking for short-term gas savings.
Gas South Fixed Six Month is your 6-month plan with the cheapest rate at $0.590 per therm. Gas South also offers $20 in bill credits and doesn't require a deposit. Be sure to stick with the plan for the full term otherwise you'll pay a $150 ETF. Additionally, you'll see a standard $6.95-$9.95 charge on each of your monthly bills.
Georgia Natural Gas® 6-Month Fixed Plan is another money saving possibility at $0.599 per therm. This plan is an ideal solution for anyone who needs to leave another costly fixed-rate plan. If you're in such a scenario, Georgia Natural Gas® covers your ETF up to $200. Alternatively, this plan charges its own $50 ETF if you end the contract early. There is also a $4.99-$7.99 monthly charge. Customers weighing this option also must be aware the advertised rate is a $0.010 discount for new customers only.
Gas South BridgePlan 6-Month is the final option for short-term plans. Although it's more expensive at $0.990 per therm, the plan is available to customers with little or poor credit who don't qualify for other plans. Locking in this rate can allow you to build your credit and possibly qualify for another plan in 6 months. Moreover, the provider doesn't collect a deposit and offers $20 in bill credits. With this plan there's an ETF of $150.
Short-Term Plans, Big Time Savings
Customers in the market for short-term natural gas contracts have the potential to save big with lower rates. Whether you're expecting to move before too long, need to get out of another plan, or have credit troubles, there's a plan out there to serve your needs. You can easily compare these choices and more plans all in one place to start saving money on your gas bill today. Just visit us at https://www.georgiagassavings.com.