Be Smart When You Shop Gas Plans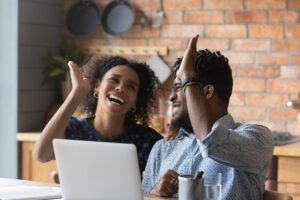 Not many things in life are certain. But unless you live off the grid, paying your monthly natural gas bill is a certainty. Many households in Georgia don't have a choice whether or not to use natural gas because without it major appliances won't work. However, you do have a choice in how much you pay for natural gas. In fact, if you shop natural gas plans strategically, you can set yourself up for years of savings!
Shop Natural Gas Plans in Shoulder Months
The first thing to remember when shopping strategically is to compare natural gas rates in shoulder months. These are the months with milder weather so there's less demand on natural gas. Lower demand means cheaper gas rates. In much of the US, the spring shoulder season starts in March. So, with most gas plans are at their lowest price right now, it's the best time to lock-in a low rate.
Don't Shop Plans in Summer
Most Georgia homes use the bulk of their annual natural gas consumption running their furnace. For this reason, you might think that gas demand and prices would be lowest in summer when no one is heating their home. But this logic leaves out an important factor.
Natural gas is one of the primary fuels used to generate electricity in the US. Consequently, when summer temperatures spike and we run our A/C at full blast, we're creating a higher demand for natural gas. Natural gas prices increase with demand in summer. Gas rates can also be volatile and spike in winter. So, those are both seasons in which to avoid choosing a new gas provider or long-term plan.
Shop Gas Plans for Long-Term Savings
Now that you know when to shop natural gas plans, you need to know what to look for. Of course, a cheap rate goes a long way to save you the most money. But there is another key factor for your savings strategy: choosing the right term length!
Locking-in a low rate for longer will save more money as natural gas prices tend to rise overall each year. Even if a short-term plan has a lower rate, be sure to check when the plan ends. That's because it could eventually cost you more if it ends during the summer or winter peaks. If that happens, you won't have as many options to save.
Additionally, opting for 12-, 24-, or 36-month plans is often a great move to save. These plans allow you to synchronize your term with the spring shoulder months. Therefore, when the natural gas plan expires it will be at an ideal time to lock in the cheapest rate possible.
See Gas Plan Savings in Action
The Georgia Natural Gas® 24-Month Fixed Plan is a prime example of a strategic choice for a new natural gas plan. At $0.599 per therm, it's one of the cheapest rates on the market with a term length that will save you money for years. Conveniently compare this plan with all your other options today at https://www.georgiagassavings.com.