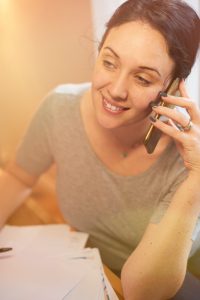 24-Month Natural Gas Savings For Smyrna Residents
Because Smyrna is in the Atlanta Metropolitan area, Smyrna residents get access to some of the cheapest natural gas in Georgia! And when you choose a 24-month natural gas deal, you'll get a great rate that you can count on to keep prices low for a long time. Let's break down the cheapest prices for natural gas in the Atlanta Gas & Light service area to see just how you could save money on your winter gas bills.
Lock In A Low Natural Gas Price
A 24-month natural gas deal gives you long-term stability. This is a particularly smart choice to do when natural gas prices are low. Because many observers expect natural gas prices to increase before too long, right now is the perfect time to lock in a discounted natural gas rate. Cheap prices mean you start saving today, and it couldn't be easier to switch to natural gas providers offering the lowest-cost natural gas in Georgia.
Cheap Natural Gas Deals In Smyrna, GA
Let's begin by taking a look at the Georgia Natural Gas 24-Month Fixed Deal. On this deal, you'll pay a rate of just $0.469 per therm. This is the lowest price per therm available on any 24-month contract, making it very appealing to Smyrna households. You'll pay a monthly service fee of $6.99 to Georgia Natural Gas. But act FAST! This discounted rate is only to new customers who sign up before October 4th. Customers should remember that this rate includes a $0.10 discount per therm for paying bills on time. Be aware that early termination fees begin at $200 in the first 6 months of this contract, falling to $50 in the final 6 months.
Next up is the Constellation 24 Month Metro Home plan. This offers a marginally more expensive rate of $0.479 per therm. Service fees are $7.95 per month, and early termination costs are $150 throughout the duration of the contract. Constellation also offers a range of protection plans for home equipment. For an extra $12.95 – 24.95 per month, Constellation can provide protection for water heaters, A/C systems, furnaces and more. 
Low Prices For Smyrna Natural Gas 
Smyrna residents should also consider the low price natural gas on offer with the Infinite Energy 24 Month Fixed Rate contract. This comes in at $0.549 per therm, which is slightly more than the first two plans we looked at. However, with monthly service fees of $5.95, this provider could be the cheapest deal for some Smyrna residents. The downside is that the early termination fees remain $150 for the duration of the contract.
The final 24-month natural gas deal we'll look at is the Gas South Fixed 24 Month deal. This comes in at $0.550 per therm, which is a competitive rate. In addition, customers can earn up to $20 in bill credits. Monthly recurring fees are $6.95, and early termination fees are $150. 
Finding The Cheapest Natural Gas Plan For You
We've looked at 4 natural gas deals, all of which offer competitive prices per therm. But which one is the cheapest for you? Let's compare them head-to-head here. Using data from the Georgia Public Service Commission (PSC), we'll estimate an annual usage of 717 therms for a typical household. 
| | | | | |
| --- | --- | --- | --- | --- |
| Plan Name | Cost Per Therm | Annual Cost Of Gas | Service Fee | Total Cost Per Year |
| Constellation 24 Month Metro Home | $0.479 | $343 | $7.95 | $438 |
| Georgia Natural Gas 24 Month Fixed | $0.469 | $336 | $6.99 | $419 |
| Gas South 24 Month Fixed | $0.550 | $394 | $6.95 | $477 |
| Infinite Energy 24 Month Fixed Rate | $0.549 | $393 | $5.95 | $464 |
As you can see, there are some clear winners when it comes to cutting down on natural gas bills. But every home is different. If you use less (or more) natural gas than the average home, you may achieve different results.
No matter which natural gas provider can save you money, it couldn't be easier to switch and save by comparing and shopping plan at https://www.georgiagassavings.com. Get started today, and you could be saving money in just a few minutes.