Where Can I Get Help Paying my Natural Gas Bill?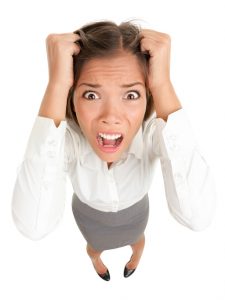 Gas prices are rising, and the holidays are in full swing – which means that energy budgets are getting tight. Especially as colder weather moves in and your therm usage goes up. But if things are getting really tight… Well, then paying your natural gas bill can start to feel suffocating. Fortunately, however, there's a number of organizations offering a bit of financial breathing room. So let's see where you can turn to find help paying your natural gas bill.
Help Available for Natural Gas Customers in Georgia
LIHEAP
Firstly, let's look at the Low Income Home Energy Assistance Program (LIHEAP). It uses federal funding to award grants to low-income households that need help paying utilities bills. In order to qualify, your household income can't exceed 60% of the median income for your state. So reach out to your local Community Action Agency to start your application.
H.E.A.T
The Heating Energy Assistance Team (HEAT) offers financial grants to low-income families and individuals to help cover the cost of heating. They're funded by statewide partnerships and donations, and focus especially on citizens at urgent risk of being disconnected. You can apply through your local Community Action Group.
Society of St. Vincent de Paul
The Society of St. Vincent de Paul (SVdP) is an international Catholic organization dedicated to helping community members in need – regardless of their beliefs. Funded through donations and thrift store sales, they offer a range of aid which includes emergency financial assistance for utility payments. Call their referral service on 678-892-6163 to be directed to your nearest help centre.
Project SHARE
Next up is the Salvation Army's Project SHARE. They offer grants of up to $500 each year to households in need of emergency family assistance. You can call your county's agency to set up an application interview.
Netwish
Netwish is a non-profit organization that offers small financial grants to help support vulnerable members of the community, including older adults and children. You can make an application on their site.
Senior Discount Program
Seniors living in Atlanta Gas Light's (AGL) service area, whose household income is less than $25,760 could get up to $14 off their monthly natural gas base charge. Print off the application form for AGL's Senior Discount Program here. 
Weatherization Assistance Program
Georgia's Weatherization Assistance Program distributes funds to help eligible, low-income household citizens weatherize their homes. This will make you real savings on future natural gas bills. Contact your local Community Action Agency for more details.
HopeWorks
HopeWorks is a Christian ministry offering low-income seniors (but mostly widows) assistance in maintaining furnaces and water heaters and, in some cases, accessing free home weatherization. Call them on 404.872.0167 for more information.
211
And finally, if you want to leave no stone unturned: give the confidential, toll free 211 number a ring. They offer comprehensive info to millions of Americans each year about local resources available to help make ends meet.
Don't Delay Finding Support
In summary, there's plenty of financial aid your household may be eligible for. So don't hesitate to find help paying your natural gas bill. And remember: you can find the cheapest natural gas deals around at www.georgiagassavings.com!