Where are the Best Unique Bars in Atlanta?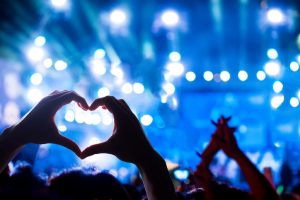 Atlanta shoppers, listen up! We've been with you all through 2021, and we know you've spent it diligently browsing www.georgiagassavings.com to meet your home's energy needs. But with 2022 just around the corner, savvy customers will be taking time to recharge their own batteries. Luckily, there's a wealth of bars in Atlanta offering festive seasonal pop-ups for you to ring in 2022 – just keep an eye out for changes in those darn Covid restrictions! Let's take a look at some locales that can help improve your spiritual energy rates going into 2022.
Best Atlanta Bars to See Out 2021
Adventurous Atlantans should try the heated igloos at Ponce City Roof. Their 'Skate the Sky' igloo experience costs $200 per six-seater igloo, and includes 50 minutes on the ice rink, along with a curated food and drinks menu and unlimited use of the games and rides. Find the Ponce City Roof at 675 Ponce De Leon Avenue, 30308.
Foxtrot Liquor Bar is hosting a Home Alone themed popup right through to New Year's eve. Sip on some nostalgia-laden midtown cocktails whilst you mull over the past year's shenanigans. Find them at 45 13th Street, 30309.
The Christkindl Market is up and running at Buckhead Village in Atlanta this year. Continuing right through 'til January 2nd, you can swipe a warming selection of mulled wine and other festive drinks. But make sure to get there on New Year's Eve before 4pm – that's the final day of festive pop-up bar Blitzen Room at the Biltong Bar, 306 Buckhead Avenue, 30305.
Hampton + Hudson community bar and restaurant are hosting the Mountain Lodge pop-up this year, running through 'til December 30th. They'll be serving a festive combo of cocktails and snacks to get you prepared for NYE celebrations the next day. Don't miss them, at 99 North Highland Avenue, 30307.
The Blind Pig Parlour Bar has become its festive 2021 alter-ego "The Blind Elf"! And they're accepting bookings now for their New Year's Eve festive cocktail gathering. The $125 all-inclusive tickets include an open bar, champagne toast, party favors and hors d'oeuvres. So book your place now, and ring in the changes at 128 East Andrews Drive, 30305.
Best Tiki Bars for Atlantan New Year
For those of you sick of the winter blues, Tiki Tango's Christmas pop-up bar is open right through New Year's Eve to add a bit of "kitsch and grinchy glitz" to your celebrations. Book tickets now to welcome in the New Year, and find them at the Tiki Tango Hideaway Oasis, 57 13th St NE, 30309.
Midtown's Bon Ton is back hosting Sippin' Santa throughout the holiday period, right through 'til New Year's Eve. Expect tiki-themed seasonal drinks and shots to see the old year out with a splash of sun. Make your reservation now, and catch them at 674 Myrtle St, 30308.
Let Off Steam at these Unique Bars in Atlanta
So come on Georgia shoppers – you've earned it! Nab yourself a place at one of these 7 surprising seasonal bars in Atlanta this New Year's Eve. Lord knows, we could all do with our spirits replenished after 2021.