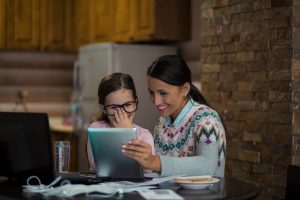 How to Find Cheap Gas Plans
You might be tearing your hair out to keep on top of steepening bills and fluctuating therm prices. Covid-mandated changes and working from home could be hiking your usual monthly natural gas bill. If you're trying to find cheap natural gas it's beginning to feel like a full time job! If that's you, then you should consider locking in a 24 month fixed rate natural gas plan. Here's the money-saving case for making the long term leap. And there are some great deals available to Augusta customers – we'll talk you through our favorite 3.
Why a 24 Month Natural Gas Plan?
Many customers in Georgia trying to find cheap natural gas are naturally nervous about committing to a long term plan. But, there's also some very good reasons to do so.
Firstly, customers locking into a long-term plan can benefit from cheaper monthly rates. 

Secondly, rates are likely to increase in 2021 – so locking in a deal now will save you money over the next 24 months.

Finally, a fixed rate plan works out cheaper than a variable rate – and you avoid potentially eye-watering price spikes.
So, let's see which plans might work for you.
Best Augusta Natural Gas Providers
Georgia Natural Gas® 24 Month Fixed Plan is the cheapest in simple terms. Its $0.449 per therm price is a competitive bargain rate, and cheaper than what a lot of the 12 month plans are offering. Competitive, too, is its monthly recurring charge of $6.99. 
Plus, you could be eligible for up to $150 to cover the early exit bill from your current provider, and they'll add $100 credit to your first bill. So that's $250 in potential savings, on top of a great 24-month rate. To top it off, it's our customers' favorite company!
Act quick, as this discounted offer is for new customers signing up before 4th January 2021. 
Compare Constellation Home Natural Gas Rates
All of Constellation's 24 month plans work off the same baseline, changing only with different (and sometimes costly) optional extras. The $7.95 monthly recurring charge across all plans is fairly pricey. However, with natural gas rates likely to rise, the $0.439 per therm rate is a great deal to lock in now. And again, it's super competitive compared with the 12 month and other 24 month plans currently on offer. 
Dealer's choice is the 24 Month Water Heater Protection plan, which throws in the protection – valued at $142 – for no additional cost. Much like the cheap $0.439 per therm rate, that's a prize benefit you'll be locking in for two whole years. 
Gas Rate Comparison with Smart Thermostats
Smart thermostats are a great way of monitoring and economizing your energy bills. But the buy-in can be prohibitively expensive. 
Infinite's Nest Plan is at the costly end, with a $0.559 per therm rate and $9.95 monthly charge. But, you'll get a top-tier smart thermostat valued at $249, for free. And this thermostat can help you knock off 10% from your bill over winter and summer months. Plus, you'll be in full control of your energy usage. 
So if you're anyway looking for a smart-tech energy solution, the Nest Plan could help you save on that initial thermostat splurge. 
Compare 24-Month Home Gas Rates
Trying to find cheap natural gas shouldn't become a full time job. Shopping 24 month fixed rate plans are a great way of securing competitive prices and avoiding nasty billing surprises. And you can get some real deal-sweetening extras thrown in. Browse at www.georgiagassavings.com to make sure you're on the right plan for your family.