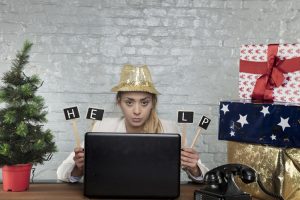 Find the Cheapest Natural Gas Provider
Right now, you're busy juggling holiday plans and this precarious Covid-19 economy, all while trying to shop cheap gas plans for the new year. And you know winter's a risky time to switch. Unfortunately natural gas rates are likely to get pricier later next year. And though 24 month plan rates look good, maybe you're spooking at the prospect of a two year energy plan commitment. All the same, you want to get your natural gas plan sorted now! Well, maybe an 18 month natural gas plan is for you! You'll still benefit from long-term billing discounts, and be insulated from alarming price spikes. But the commitment isn't quite as daunting.
Let's look at the 18 month plans that could carry you all the way through to 2022.
Infinite Energy Gas Rates
First off, there's the Infinite Energy 18 month Fixed natural gas plan. It offers a competitive rate at $0.589 per therm. And the monthly recurring charge is cheapest of the 18-month plans, at just $5.95. So it's a solid, middle of the road plan. 
Watch out, though, because the early termination charge is a fairly steep $150. This means it might be risky for customers who might choose to shop cheap gas plans and switch further down the line. 
Scana Gas Rates
The Scana 18 Month Fixed Rate with $60 in Bill Credits plan is similarly priced, at $0.549 per therm, with a slightly pricier $6.95 monthly recurring charge. You will be eligible for $60 in bill credits, putting a bit of extra cash in your pocket. But bear in mind the $200 early termination charge. This is the most expensive charge of the bunch. So again, it's a potentially expensive risk for Atlanta customers who might want to stay flexible next year.
Georgia Natural Gas
Top choice is the Georgia Natural Gas 18 Month Fixed plan, both for its cheap rates and great incentives. Its therm price is currently discounted for new customers signing up before January 4, 2021. They're offering it at $0.449 per therm – making it by far the cheapest rate of the bunch.
True, the $6.99 recurring monthly charge is steeper than the other two by a few cents. But let's see how this cashes out by comparing the least and most expensive monthly charges totaled out over the 18 month period:
Georgia Natural Gas' 8 Month Fixed :

$6.99

monthly recurring charge x 18 = $126
Infinite Energy's 18 mo Fixed :

$5.95

monthly recurring charge x 18 = $107
That's about a $20 difference between them. But the Georgia Natural Gas plan's discounted rate is likely to offset this on your bill – and then some – over the course of 18 months. Especially as this period will cover two energy-costly winter seasons.
In addition to this, you'll be eligible for up to $150 bill credit to cover the exit charge from your current provider. And the early termination charge could be as low as $50. This makes Georgia Natural Gas' plan one of the cheapest, best value options for Atlanta customers looking for a long-term natural gas supplier.
How to Shop Cheap Natural Gas
If you're going to shop cheap gas plans, consider that an 18 month plan could be a great solution for Atlanta customers over the months ahead. And it's easier than ever to sign up at www.georgiagassavings.com. Lock in now to enjoy discounted rates and protection from nasty price spikes, giving you peace of mind until 2022!