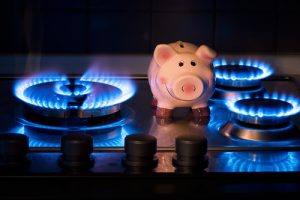 Can I still Shop Cheap 24 Month Rates?
Summer's approaching, and things are hotting up across the board. Attentive natural gas customers know this means natural gas rates are rising, and are likely to remain high (and liable to spike) right through Summer. Rats! Sounds like you can kiss goodbye to the long term savings of a cheap 24 month rate… right? Wrong! You can still find the best value long term plans or Waynesboro, Atlanta Gas Light (AGL) customers. Let's take a look. 
Find the Best 24 Month Natural Gas Plans
First off: SCANA's 24 Month Fixed with $60 in bill credits. At 55.9 cents per therm, it's the priciest 24 month rate. True, the $6.95 monthly charge is at the cheap end, and you could earn up to $60 in bill credits. But it's a whopping $250 for early termination. This, along with the costly rate, should have you looking elsewhere.
Gas South's Fixed 24 Month rating is marginally cheaper, at 55 cents per therm. With a $150 early termination fee and $6.95 to $9.95 monthly charge, it's a competitive deal. And you could earn up to $20 in bill credits. But move on, Goldilocks – because you can do better! 
Next up is the 24-Month Fixed plan from Georgia Natural Gas (GNG) – our customers' best reviewed provider. The discounted 49.9 cents per therm rate is a money-saver, and remains so until June 4th. The monthly charge is $6.99 – $9.99, and whilst early termination starts out at $200, it decreases to $50 as the plan matures. Plus, they'll credit you up to $150 to cover exit fees from your current provider! 
Finally, top of our recommended list is Constellation. They've got two attractive plans; let's start with the 24 Month Home Natural Gas Plan. The 46.9 cents per therm rate is significantly cheaper even than GNG's discounted rate above. The $7.95 monthly recurring charge is competitive, as is the $150 early termination fee. Plus, as with all their plans, it comes with a 90 day risk free guarantee. 
Even smarter, however, is Constellation's 24 Month + Water Heater Protection. This shares all the above bargain features, along with water heater protection thrown in for free (valued at $142). Check with them in advance though – not all heaters qualify!
Lock In Your Bargain 24 Month Rate Now!
So, Waynesboro customers, if you're looking for a 24 month plan we recommend starting with Constellation. You'll not only lock in energy right through 2023 with a bargain 2021 price tag, but also the water heater protection and 90 day safety-net are cherries on the cake!
Of course, if you need a short term plan, you can find the best rates on natural gas at www.georgiagassavings.com. Shop now and lock in the right natural gas plan that fits your family's needs.