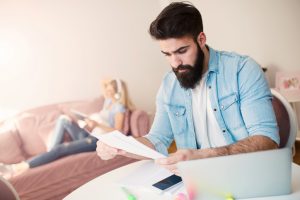 How to Lock in Cheap Gas 
All you Macon Atlanta Gas Light (AGL) customers listen up, because finding the cheapest gas rate this Summer is going to take some smarts! Firstly, price-spike warning signs are coming from the higher-than-average Atlantic hurricane activity and Summer temperatures forecast for this year. Secondly, a seasonal increase in natural gas prices means it's not the best time to lock in long-term rates. So what can you do? Well, there's a crucial part of energy strategy that many customers overlook in complex planning periods: look for the little extra incentives. Because –boy– can they add up to some not-so-little savings! So here's our cheat sheet with the cheapest gas rates across the board – and the little extras they'll bring to your table. 
Cheapest Monthly Gas 
No other monthly plan beats the 29 cents per therm rate of Gas South's Acquisition Variable. With no early termination fee, and $6.95-$9.95 in your monthly charge, it'll be a short-term bargain. Duck out after the first month because you'll subsequently be rolled over onto their pricier and more volatile variable rate plan (currently $1.29 per therm!). 
Cheapest Plan Under 12 Months
Your cheapest short-term plan is the Fixed 6 Month from Gas South. With a 6 month fixed rate of 49 cents per therm, $150 for early termination, and a $6.95-$9.95 monthly recurring charge, it's a safe-bet money-saver that'll land you back on the market in the Fall shoulder months. Plus, you can earn up to $20 in bill credits!
Cheapest 12 Month Gas
Your cheapest year-long option is Constellation's 12 Month + Water Heater Protection, at 47.9 cents per  therm. And here's one perk of longer term plans: they'll usually offer a lower fixed rate! The $7.95 monthly charge and $150 charge for early termination are standard. But you'll get water heater protection for free (valued at $71) if your heater is compatible. Plus, their 90 day risk free guarantee means that if you pick this one up mid/late summer, you can eject and hop onto a Fall shoulder month deal for free! 
Cheapest 24 Month Plan
Finally, the longest plan available to Macon customers. And Constellation comes out on top again, with their 24 Month + Water Heater Protection plan. Except it's even cheaper, at 46.9 cents per therm! You'll have the same $7.95 monthly charge and free water heater protect as above ($142 in value). And, with the same $150 early termination fee and 90 day risk free guarantee as above, it offers the same early-exit strategy but with a cheaper rate!
Cheapest Gas in Macon, Georgia
In sum, these plans offer a strategic balance of the cheapest gas rates and crucial, money-saving incentives for Macon customers across all plan lengths. For more unmissable guidance and hacks for finessing your home energy strategy, head to www.georgiagassavings.com. And next time you shop gas plans and ask yourself, what are the cheapest gas rates in Macon? – simply consult this handy, money-saving cheat sheet!