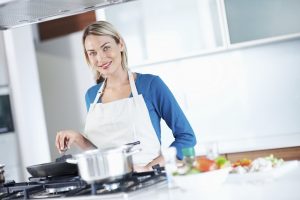 The Cheapest 24-Month Deals On Natural Gas In Savannah
How often do you think about locking in a cheap natural gas plan? Searching for the best price on natural gas every year isn't something we all want to do. That's why a 24-month fixed-rate deal can be an excellent choice. You'll get low price natural gas for 2 years, with no need to worry about renewal. We've done the hard work for you, and here we're going to compare the cheapest 24 month gas plans in Savannah.
Find Out Who Has The Cheapest Natural Gas In Savannah, GA
The cheapest rate per therm in Savannah comes from the Constellation 24 Month Metro Home deal. With a rate of $0.339 per therm, this plan lets you keep your natural gas bill under control, no matter how much you use. This can be a good choice if you have a large home and a gas furnace, especially since Georgia residents consume about 30% of annual energy expenditure on space heating. 
Natural Gas Plans From Other Providers
The other 24-month natural gas deal that's available to Savannah residents is the Gas South Fixed 24 Month deal. This has a higher price per therm, coming in at a rate of $0.510. That puts each therm just over 17 cents more expensive than the Constellation plan. Now, 17 cents per therm doesn't sound a lot, but it can add up over the course of a year. The Georgia Public Services Commission puts annual natural gas consumption at around 700 therms per household (see point [6]). That means each penny more per therm adds up to $7 over the course of a year. An average household would end up spending $119 per year more with Gas South. 
Saving Money On Your Natural Gas Bill
However, things aren't necessarily as clear-cut as this. Gas South charges a dollar less per month in service fees, with a recurring cost of $6.95 rather than the $7.95 that Constellation charges. This closes the gap a little. If you don't use much natural gas, it might make sense to pick Gas South instead of Constellation. This may be the case if you have electric heating, or you want to find the best gas rate for an apartment. Because you won't use much natural gas, the higher price per therm makes much less of a difference.
Find Real Reviews Of Natural Gas Companies In Georgia
When you sign up to a 24-month fixed-rate contract, you need to be sure that the company you're doing business with will treat you right. That's why we've collated hundreds of reviews of natural gas providers in Georgia. This lets you easily detect whether a company is a trustworthy, well-established one, or one that doesn't yet have a base of satisfied customers. Check out reviews of Constellation, which has 133 reviews and a 4.1 out of 5 rating. There are 36 Gas South reviews, and with a 4-star rating they're one of the best-reviewed natural gas providers in Georgia. When you've found the right plan, use our quick and easy natural gas switching service to start saving money today.