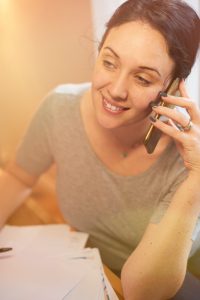 What are the best bill credit plans in Savannah?
We know how difficult it can be to choose the perfect natural gas plan for your home. There are so many different options to pick from that it's often hard to know which deal offers the best cheap natural gas in Georgia. One attractive choice is a bill credit plan, which gives you instant savings on your gas bill.
Which Is The Best Bill Credit Plan in Savannah?
Consumers of natural gas within the Atlanta Gas & Light service area can benefit from bill credit plans. The foremost provider of these plans is Infinite Energy, which offers $60 bill credit against fixed-rate natural gas deals in Savannah.
The Infinite Energy 24-Month Fixed Rate plan is our favourite choice for bill credit, and offers an excellent way for consumers to cut back on their monthly utility costs.
How Does A Bill Credit Plan Work?
When you sign up for the Infinite Energy 24-Month Fixed Rate Plan you're given $60 worth of free credit on your account. This means you're already saving $60 on your natural gas bills before any other costs – that's a great bonus.
What Does This Plan Cost?
The Infinite Energy 24-Month Fixed Rate Plan costs $0.599 per therm. This is higher than some competing fixed-rate 24 month plans, which means if your usage is high then you could end up spending more overall. However, if you are a low-volume used then the savings of $60 could well make this the best natural gas plan in Georgia for you.
What Other Options Do I Have?
The Infinite Energy 24-Month Fixed Rate Plan offers a decent saving with a fairly short-term contract. However, Infinite Energy also offers longer fixed rate plans up to 60 months with similar terms and conditions. Both natural gas deals allow you to snap up the instant $60 credit and lock in the $0.599 cost-per-therm, just like the 24-month plan.
How Does This Natural Gas Provider Compare To Competitors?
Georgia Gas Savings allows consumers to compare Savannah natural gas providers quickly and easily. It also lets you see how customers rate each company, and Infinite Energy achieves a customer satisfaction score of 3.1. Competing natural gas providers in the area have scores of between 3.2 and 4, so you might find that these companies provide a better overall service experience.
Is This The Best Bill Credit Plan In Savannah?
Currently, the Infinite Energy 24-Month Fixed Rate Plan is the only natural gas deal that allows consumers to claim instant credit towards their bill. Savannah residents should bear in mind that if they want a bill credit plan then Infinite Energy is the right choice for them. If you're not sure, find out what you need to know about natural gas rates in Georgia so you can decide if this plan is right for you.