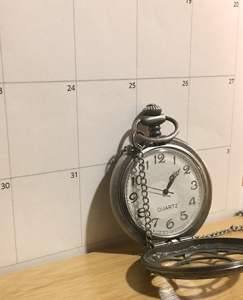 Find Short Term Natural Gas Deals Near Roswell
Are you wondering who has the cheapest natural gas for short term plans? You don't have to sign up for a long contract to save money on your natural gas bills. If you're looking for flexibility and cheap natural gas in Roswell, GA, save yourself money on your monthly bills by picking up one of these short-term natural gas plans.
Cheapest Short Term Gas Providers In Georgia
First up, we have the Infinite Energy 6 Month Plan, which comes with a price of $0.509 per therm. That's only 9 cents per therm more expensive than Infinite's 12 month deal, making it a very competitively-priced short term gas deal. However, keep in mind that this deal comes with a $150 early termination fee. If you need to break the contract early, it could be very costly.
The other 6-month deal on offer comes from the Just Energy Rate Shield 6. This gives you a cheaper early termination fee of $75, which can be helpful if you want to switch plans or need to move. However, with a rate per therm of $0.930, you'll be paying a lot more for the natural gas you use. On the upside, both Just Energy and Infinite Energy will charge you $5.95 per month in service fees, which is about as cheap as these fees get. 
Variable Natural Gas Rates In Roswell, GA
Both of the rates we've looked at so far are fixed term natural gas deals. That means you'll pay the stated price for each therm you use for the entire duration of the contract. However, if you want total flexibility, then a variable contract is always an option. These don't lock you in to a contract at all; you're free to switch or cancel your natural gas usage whenever you want. However, you'll pay a much higher rate for natural gas when you're on a variable rate natural gas plan. 
The Infinite Energy Standard Variable Rate gas deal costs you $1.299 per therm. That's much more than you'd pay on a fixed-rate contract, and you'll also still pay their monthly service fee. The advantage is, of course, that there is no early termination fee. That means properties which only use a little natural gas might not see their bills increase too much. 
A temporary option that might be worth exploring is the SCANA Energy Introductory Variable Rate deal, which costs a rock-bottom $0.299 per therm. That's an incredible price, but you'll only get it for the first month. After this, you'll pay a lot more per therm. Again, this offers plenty of flexibility, and if you tend not to use much natural gas then your bill might not be affected too strongly. 
Saving Money On Short Term Gas In Roswell, GA
Do you need to switch natural gas provider quickly and easily? Georgia Gas Savings provides the perfect way to do so. Simply pick the right rate for you, and sign up directly through us. You can even do this all on your iOS or Android device. Download the GGS app today, and you'll be saving money on your natural gas bill in no time: https://www.georgiagassavings.com/apps/ga