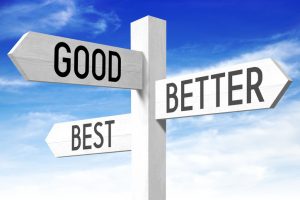 Save Money On Smyrna Natural Gas Rates
With natural gas prices falling due to mild weather, it's getting hard for gas customers in Smyrna to find out who has the cheapest natural gas in Georgia. Finding the right plan for your home is getting hard, too. Luckily, we compare natural gas prices to see who's got the best rate and the best plans. Check out our breakdown of the best 12-month natural gas plan in Smyrna, GA!
Natural Gas Rates In Smyrna, GA, on September 27th, 2019
First off, we have the SCANA 12 Month Fixed Rate Plan, which comes in at a rate of $0.369 per therm. The Constellation 12 Month Metro Home Plan comes with the same market-leading rate, too, indicating stiff competition for your business. However, Constellation has higher service fees ($7.95 compared to $6.95), meaning you'll pay out an extra $12 over the course of the contract. 
The XOOM SureLock 12 Plan offers a slightly higher price per therm, clocking in at $0.375 per therm. When you consider that the typical Georgia household uses up something like 700 therms each year, the extra $0.006 you pay for choosing XOOM Energy only adds up to about $4 annually. This is more than balanced out by the lower monthly service fees of $5.85. Unless you consume a lot of natural gas, this should work out cheaper than either of the other rates.
The final plan we'll look at is the Infinite Energy 12 Month Plan, which costs a bit more than the other deals we've looked at. You'll pay $0.419 per therm, so about $0.044 more than the next-cheapest deal. That shakes out to about $30 a year, but with service charges set at $5.95 you won't save any money here. 
The Best Provider Of Natural Gas In Smyrna?
Before you sign a year-long contract with anyone, you want to know who you're doing business with. We give you an easy way to check on your new natural gas provider by looking at real reviews from genuine customers. Look up natural gas provider reviews in Georgia to see which companies have satisfied customers and which ones don't. Established providers like Constellation and SCANA Energy top these lists, but thanks to our in-depth research using Georgia PSC data, you can get information on relatively new companies too.
Switch Natural Gas Providers in Smyrna Today
We've looked at the cheapest natural gas rates in Smyrna. Now all you have to do is switch your natural gas provider, and it couldn't be easier. Our process is simple and straightforward, and only takes a few minutes. You can even do it all on your smartphone using the Georgia Gas Savings app. Download it today for Android and iOS: https://www.georgiagassavings.com/apps/ga