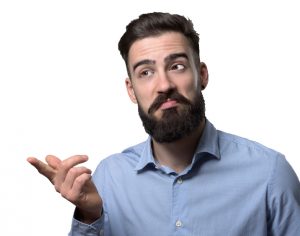 Are Long Term Plans a Good Buy Right Now?
With temperatures hot and climbing, Summer pricing for Atlanta Gas Light (AGL) customers is in full swing. So you're right to be cautious about shopping long term natural gas plans! But if your plan's expiring, or a bad fit, you might have no choice. The problem is, won't signing now just lock you into an inflated rate long-term? And shouldn't you just hop onto a variable plan 'til the shoulder months?
Well – not necessarily, and absolutely not. It sounds counter-intuitive but there are still some great long-term rates out there. Some, moreover, with cheap early termination fees – this means you can easily ditch them if something better comes along in the fall! Let's see how shopping long-term now could, in fact, save you money. 
Best Natural Gas Prices to Shop Now
Price spikes this summer will skewer any customers on a variable rate plan. If you absolutely must, go (cautiously!) for an intro rate deal. Try Gas South's Acquisition Variable for one month at 29 cents per therm. This way, you'll give yourself some more time to shop. Also, you could earn up to $20 in bill credits, with a moderate recurring monthly charge of $6.95 – $9.95. 
In the mid-term, Georgia Natural Gas®offers a 6-Month Fixed plan at 55.9 cents per therm (discounted until August 4th), with a great $4.99 – 7.99 monthly recurring charge. Bear in mind: the early termination fee (ETF) is only $50, so you can easily tap out if a better shoulder month plan comes along. Furthermore, they credit up to $150 to cover exit fees from a previous provider. 
Shop Cheap Long Term Plans
It's unwise to seal a 12-month deal now and see it through: you'll be shopping again during this same pricey summer period. But consider this: the XOOM SureLock 12 plan's 39.9 cents per therm rate is cheaper than the Georgia Natural Gas® plan with only a $5.85 monthly recurring fee. The ETF is $100, but if you switch to a Georgia Natural Gas® plan in the fall, their credit switch-incentive will cover this for free!
Longer than 12 months, and the cheap rates and low ETFs dry up. The 24 Month + Water Heater Protection plan from Constellation is the cheapest, but is still 48.9 cents per therm. You'll get free water heater protection (check if yours is compatible), but the ETF is $150 and the monthly recurring charge is pricey at $7.95. 
Things aren't rosier at the 36 month mark: SCANA's 36 Month Fixed with $60 in bill credits offers a 56.9 cents per therm rate with a $6.95 monthly charge, and the ETF is $300. If you want a low rate, or a plan you can dump, this isn't the best bet. 
How to Shop Long Term Gas This Summer
So in summary: it's no disaster if you need to shop long term natural gas this season. XOOM's SureLock 12 is a great rate long-term. Moreover, if you simply want a fixed rate over summer that you can ditch in fall, both SureLock 12 and the Georgia Natural Gas® 6-Month Fixed offer good rates with manageable ETFs. So, for those of you asking yourselves, 'should I shop long term natural gas now?': it could, counter-intuitively, save you real money! See for yourself, at www.georgiagassavings.com