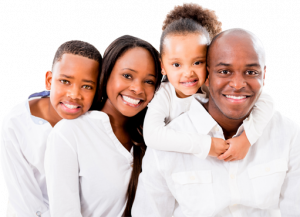 Atlanta's Best Natural Gas Deal
Looking for the cheapest natural gas in the Atlanta Gas & Light service area? Of course you are – and we'll help you find the best deals around. A 24 month plan is a great choice, as it gives you long-lasting protection from rate spikes and saves you having to switch natural gas provider every year. You'll also get some of the cheapest natural gas rates on the market.
Cheapest 24 Month Natural Gas Plan
According to the state PSC, natural gas residential customers in Georgia spend roughly $700 annually. If you want to save money on natural gas, then you'll want a plan that offers the best rates by quite a margin. The Constellation 24 Month Metro Home plan offers a market-leading rate of just $0.365 per therm. That's a better price than you'll get with any of the 12-month deals available on the market. This means that you'll pay less for your natural gas for two years compared to just one. And that's great news when you're trying to keep household bills down.
Who Is This Natural Gas Plan Ideal For?
With a cheap rate for natural gas, the Constellation 24 Month Metro Home plan benefits anyone who uses a lot of energy. That means large homes and large families stand to save significantly by choosing this deal. In addition, as one of the highest-rated natural gas providers in Georgia, Constellation provides excellent customer service from start to finish.
What Alternatives Are There?
It's always important to dig beyond the natural gas rates and look at how a plan will affect different consumers. For instance, the Constellation deal comes with their standard monthly $7.95 service fee. However, other options offer a slightly cheaper fee; the SCANA Energy 24 Month Fixed Rate plan saves you a dollar a month with a lower service fee of $6.95. However, the trade-off comes with a higher price per therm of $0.419. Take a look at your monthly usage to see which plan will save you the most over the course of 24 months.
What If I Change My Mind?
Who knows what will happen in two years; 24 months is a long time. You may decide to take advantage of the deals available during natural gas shoulder months and change your current provider. Well, if you decide to do so you'll have to pay the cancellation fee.  SCANA Energy charges $250, while Constellation charges $150. Both fees can put a hefty dent in your savings. Be sure to consider any potential savings of changing providers before you switch.
How Can I Keep Up With The Best Deals?
We provide the best rates for natural gas in the Georgia market, with powerful tools to let you quickly and easily find the ideal natural gas plan for your home. To make this even easier, we've created an app for both Apple and Android devices. Simply install the Georgia Gas Savings app today, and you'll be able to compare and switch rates in minutes directly from your smartphone: https://www.georgiagassavings.com/apps/ga.