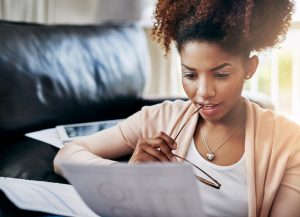 Cheap Short Term Natural Gas Deals in Atlanta, GA 
Sometimes, a short term fixed rate natural gas deal is the right option. You'll get a cheap deal on natural gas in Atlanta. However, you won't be locked into the contract for a long time. That means when natural gas shoulder months come around, you'll be able to find a new, cheaper contract to sign up to. Savvy consumers know that this is a great way to keep natural gas costs as low as possible. Keep reading to see the best short term natural gas deals in your area!
Cheapest Deals On Natural Gas
There are 3 natural gas plans with a term of 6 months. The cheapest of these is the Georgia Natural Gas 6 Months Fixed Plan, which will cost $0.439 per therm. Monthly service fees are between $4.99 and $7.99 on this plan, and the early termination fee is $50.
The next cheapest is the Gas South Fixed 6 Month deal, with a rate of $0.490. Service charges are between $6.95 and $9.95, with a $150 early termination fee. That makes this plan a more costly option if you choose to leave early.
The final 6 month natural gas deal is the Infinite Energy 6 Month Fixed plan. This deal will cost you $0.569 per therm, a significant increase on the other two deals. Service fees are $5.95 per month, with an early termination charge of $150. Similar to the Gas South plan, this contract is expensive to cancel early.
Getting The Best Deal On Natural Gas
The Georgia PSC estimates a usage of about 700 therms per year for a typical household. That means for every penny you save per therm, you'll cut your annual bills by $7. You can use this figure to work out whether exiting your contract early is a good deal. For example, if you sign up with the Georgia Natural Gas contract, with a $50 termination fee, you would need to save at least $0.08 per therm ($56) to make it worth your while. For the other providers, with fees of $150 for early termination, you'll need to save $0.22 ($154) per therm in order to make it work.
Keeping Your Natural Gas Bills Low
In a normal year, we would expect natural gas prices to dip in autumn and  we would advise consumers to think about switching plans then. However, is not a normal year. Natural gas prices are very low already, and the market expects the wholesale price of gas to rise significantly by winter.
In this case, a 6 month natural gas plan is definitely the best deal but only if you're planning to move by the end of the year or if you just can't commit to a longer deal. These 6 month plans are certainly cheaper than variable rate gas plans, which can easily cost twice as much per therm, especially in winter when rates can spike.
However, if you are in a position to sign up for a long-term deal right now while prices are unusually low, then do so! With increasing natural gas prices expected by the end of the year, customers may have difficulties finding a cheaper deal on natural gas when a 6 month contract ends. You can save far more money by locking in a very long term rate now while rates are so low! So compare the cheapest deals on natural gas in Atlanta to find a significantly cheaper price right now!
Stay Informed and Save
Every household is different, and so are customers' needs. Georgia Gas Savings will be closely covering developments during the next few months in order to find the cheapest deals on natural gas in Georgia. Check https://www.georgiagassavings.com to see the best prices and whether you could save money by switching to a new natural gas provider.