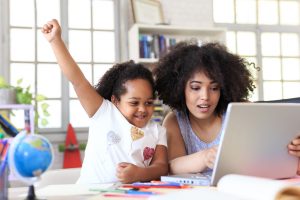 Long Term Cheap Natural Gas In Georgia
Lock in a low price for natural gas for 24 months, and you won't have to worry about rising gas prices. The price of wholesale natural gas has started to rise for the first time in months, making this the perfect time to lock in a great deal. If you live in Alpharetta, we'll help you pick out a cheap natural gas plan that's right for your needs.  So keep reading to learn how you can cut down on your natural gas bills!
Cheap Prices On Natural Gas In Alpharetta
The best way to save yourself some money on natural gas in the future is to lock in a cheap rate today. With that in mind, let's take a look at the best deals for natural gas in your area. First up, we have the SCANA Energy 24 Month Fixed Discount deal. For the first 3 months, this plan will cost you just $0.319 per therm. That's a really good price, but it will increase to $0.519 beginning on the 4th month. 
Alternatively, you could pick the Constellation 24 Month Water Heater Protect plan, at a rate of $0.399 per month. With an estimated value of $142, this free water heater coverage plan is the perfect way to ensure peace of mind. Constellation offers a range of protection plans for A/C, Heating, and their all-inclusive "Plus" plan costing from $12.95 to $19.95 per month. 
Low Cost Natural Gas In Georgia
There are plenty of 24 month fixed rate deals to choose between. The Georgia Natural Gas 24 Month Fixed plan offering Alpharetta residents a low price of $0.439 per therm is another great choice. This is substantially cheaper than the Gas South 24 Month Fixed 24 Month deal, which offers a price of $0.519 per therm. 
You could also opt for the Infinite Energy 24 Month Fixed deal. The standard plan offers a price of $0.529 per therm, higher than many competing deals. However, the Infinite Energy Nest Plan actually offers a cheaper rate of $0.509 per therm. You'll get a free Nest smart thermostat for your home, although you'll also pay higher monthly service fees. 
Which Natural Gas Deal Is Cheapest?
Here's the big question; which natural gas plan is the cheapest for you? The answer depends on how much natural gas you use. However, using information from the Georgia Public Service Commission (PSC), we can estimate average usage of about 700 therms per year. Here's how each of these plans compares for a typical Alpharetta homeowner:
| | | | | | |
| --- | --- | --- | --- | --- | --- |
| Plan | Price Per Therm | Annual Cost (700 therms) | Monthly Service Charge | Total For 24 Months | Notes |
| SCANA Energy  | $0.519 ($0.319 first 3 months) | $363 | $5.95 | $876 | $12 savings included from discounted rate |
| Constellation | $0.399 | $279 | $7.95 | $748 | Free Water Heater protection |
| Gas South | $0.519 | $363 | $6.95 – 9.95 (lowest figure used) | $892 | |
| Infinite Energy Nest Plan | $0.509 | $356 | $9.95 | $950 | Free Nest Thermostat |
| Infinite Energy 24 Month | $0.529 | $370 | $5.95 | $882 | |
| Georgia Natural Gas | $0.439 | $307 | $6.99 – $8.99 (lowest figure used) | $780 | |
There's a big difference between the cheapest and most expensive plans. Constellation's 24 month fixed plan costs $748, while the Gas South deal is almost $150 more expensive. Clearly, switching natural gas providers is a quick and easy way to save yourself some money.
Picking The Right Natural Gas Provider For You
Saving money isn't everything. That's why we've collected hundreds of natural gas provider reviews from real customers. You can easily see which providers are reliable, and provide good customer service. After all, if you're signing up to be their customer for 2 years, you'll want to know they'll treat you right. Once you know which provider you want, it couldn't be easier to switch with Georgia Gas Savings.