What's Going on with my AGL Bill?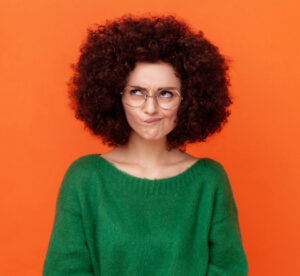 We've been browsing through some Atlanta Gas Light (AGL) docs, and all we can say is…uff! Some of you are seeing some hefty AGL natural gas charges! With shoppers being especially careful with power companies, provider choices, and energy rates right now, pass through charges like this can seem like a sucker punch. In the gut. With a set of brass knuckles. So what the heck's going on here? Let's take a look!
What do we Mean by High AGL Charges?
Thanks to this scorching weather, the average Georgia resident could have been paying as little as $15 or so for gas last month. According to the Georgia Public Services Commission, however, the average pass through charge for a typical Georgia household, DDDC factor of 1.30, was about $30. Pretty outrageous! When you're using so little gas, how can it cost so much to transport?
Well, the devilish answer lies in the detail of what, precisely, that pass through charge is. So first of all, a quick refresher….
AGL Natural Gas Pass Through Charges 101
We ran through the nuts and bolts of your AGL pass through charge a month or so ago. But here's the Cliff Notes version: the AGL pass through charge is the price you pay to get natural gas delivered to your home. Literally. It's a contribution to the various operating costs the pipeline network operator, in this case AGL, pays to cover their costs and keep running. That's things like maintenance, meter readings, and government fees.
Your provider only manages this on behalf of AGL because, well, they're billing you just for how much gas you use each month. So remember: it's a whole separate charge for a whole separate service. 
So What is the Pass Through Charge Based On?
The pass through charge isn't directly tied to how much gas you're using. In fact, you'd still have to pay it if you used no gas all summer! So how do they calculate it?
Well, your full pass through charge is actually a lump sum for the whole year, which AGL lets you settle up in manageable monthly payments. That lump sum is calculated using your household's dedicated design day capacity (or DDDC). Which is based on how much demand your house puts on the whole AGL system on the coldest day of the year. So, the full pass through charge will change from home to home, and probably from year to year too.
Those monthly payments aren't the same each month, either. Since 2001 AGL has been using a seasonal rate plan. That means you pay more of that lump sum over winter months, and less of it over summer. 
So yes, it looks sketchy that your $15's worth of natural gas is costing twice that in delivery fees. But remember, that pass through charge doesn't reflect the actual cost for delivering your gas for the past month! It's just a portion of your annual fee, weighted cheaper for summer. 
Learn About AGL Natural Gas Charges – and More!
So in summary folks, if you're asking yourself, "why are my summer AGL natural gas charges so high" – there's your answer! And you can find more primers like this over at www.GeorgiaGasSavings.com!