Does LNG Storage Cut Natural Gas Prices in Georgia?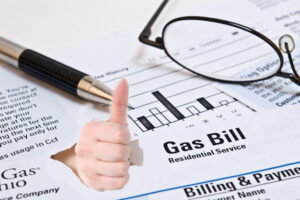 Hasn't exactly been the best season for energy shoppers, has it? But there's a sliver of good news coming 'round the mountain. Because natural gas provider Atlanta Gas Light (AGL) is continuing to build out its storage capacity in Cherokee. Yes, construction on their Ball Ground facility's second liquefied natural gas (LNG) tank is properly underway. Hooray! Are you with us, or does that sound about as dry as your lawn in a heatwave? Well, we'll give you a refresher on why it's going to help keep those power bills cheap.
What's AGL Doing with an LNG Tank?
AGL is one of the largest cheap natural gas distributors in the South, and the largest in Georgia. They're the ones who take that pesky pass through charge, remember? Now, Georgia is particularly dependent on these guys. See, whilst Georgia is one of the hungriest natural gas consumers, it doesn't produce a puff of the stuff itself.
So any squeezes on AGL's distribution systems could be kicked down pretty hard to consumers in the form of higher rates – and potentially unreliable supply. What kind of squeezes? Well, this spring's energy crisis in Europe, for example. Or the rising natural gas demand reported by the Energy Information Administration.
AGL's response has been to put together what they're calling an 'Integrated Capacity and Delivery Plan' for 2022-2031. It's basically a series of projects that will help them store and deliver more natural gas and do it more reliably. The work on the Cherokee facility tank is part of this. 
New Cherokee LNG Tank: What, Why, and Where?
When you cool natural gas to around -260°F, it changes into a liquid that takes up only 1/600th of its original volume. This makes it a doddle, relatively speaking, to transport and store huge amounts of it. And if AGL can keep the aforementioned huge amounts in storage, they'll have something to dip into when other sources get low or expensive. It gives them an alternative to drying up consumer supply or hiking up consumer prices.
The Cherokee LNG storage facility in Ball Ground currently has one tank, and can store about 2 billion standard cubic feet of natural gas. The new tank is going to double this. Just recently AGL raised the roof on it, and for reference, that roof weighs 444 tons: about 11 humpback whales. That's gonna store a whole lotta LNG.
This project is slated to wrap up at some point over the next three years. And whilst that might seem a while, it's still a quicker way to increase capacity than building out more interstate pipelines. That's great news because natural gas demand isn't getting any slower.
Keeping your Natural Gas Bills Low, Now and in Future!
AGL's new Ball Ground facility tank might not be completed just yet, but it's on track – and in infrastructure development, that's worth a round of applause. This is important, because that extra storage capacity will help insulate Georgia, somewhat, from the pressures of increased market demand. So with AGL building 2nd LNG tank, you've got a bit of longer-term protection. Protect yourself in the short term, by exploring some cheap natural gas plans at www.georgiagassavings.com!