How Can I Get a Good 6 Month Fixed Rate?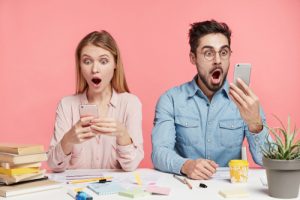 If you're a shorter-term shopper looking for the best 6 month gas rate this summer, you might be feeling stung. All the cheap rates are going to long-term customers! Well, we get it – but there's no time for wallowing right now, soldier. Gas prices have already been climbing. And with energy bills set to soar over summer, you're on code red to snag a fixed rate deal – of any kind – ASAP. So if it's a 6 month plan you need, swallow that extra couple of cents and scramble to lock it in. In fact, let's find it for you now, and get you safely in the fixed-rate bunker.
Best Gas Rate for 6 Month Plans
Your first option is the BridgePlan 6 Month from Gas South. Now, this plan won't be for most of you. The $1.59 per therm rate is steep, and $6.95 to $9.95 in monthly charges will stack up too. Throw in $150 for early termination, and you might wonder who they're selling to! Well, Gas South's BridgePlan is designed to help customers with little to no credit. After a year's good payment history, customers are able to access better rates. So if that's you, it's worth taking a look.
A better rate comes with the 6-month Fixed plan from Georgia Natural Gas®. Although 94.9 cents per therm seems pricey, it's actually not bad relative to other Augusta rates. And the $4.99 to $7.99 monthly charge and $50 cancellation fee are both highly competitive. You'll also get free sign-up to the Georgia Natural Gas® Greener Life® carbon offset program. And, Georgia Natural Gas® will cover up to $150 in exit fees if you're switching to them from a different provider! This is great if you're shopping because you need to cut-and-run from a pricey current plan. But it's only available to new customers signing up before June 6th. So it's not for everyone.
Luckily, there's a third road, the Fixed 6 Month plan from Gas South. And it provides the cheapest 6 month rate in Augusta, at 89 cents per therm! The $6.95 – $9.95 monthly recurring charge is a little costly, as is the $150 early termination fee. But you could earn up to $20 in bill credits, and every little will help this summer.
Lock in the Best 6 Month Gas Rate Now!
So, Augusta shoppers, there's really no time to lose. And if you need a 6 month plan, you certainly can't afford to get all misty eyed about 36-month rates. Lock it in, and lock it in now! You'd do well to pick the Fixed 6 Month plan from Gas South. It's the cheapest rate in your term band, and you could score an extra $20 for your troubles. Go take a look at who has the best 6 month gas in Augusta for yourself, and shop it now, over at www.georgiagassavings.com!