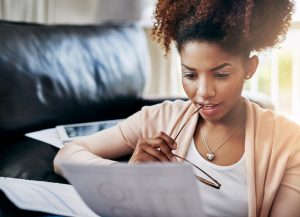 Which Natural Gas Plans Are The Most Popular In Atlanta?
We know you're on the lookout for the best natural gas deals in the Atlanta Gas & Light service area, and there are plenty of great plans to choose from. We've picked the three most popular deals in Atlanta for a comparison to find out why so many people are choosing them.
The Most Popular Atlanta Natural Gas Deals
Three natural gas plans have proven very popular in Atlanta. The first of these is the Constellation 12 Month Metro Home Plan. In second place is the Just Energy Rate Shield 12, followed by the SCANA Energy 12 Month Fixed Rate Plan. As you can see, these plans are all 12 month deals – but why are they so popular?
Why Are 12 Month Fixed Natural Gas Plans So Popular?
For many consumers a cheap 12 month natural gas deal suits them perfectly. They offer a great balance between reliability and flexibility, allowing you to chase a better deal each year, and they're also about as cheap as it gets.
In fact, there's only one plan cheaper than these 12-month deals, and that only saves you another penny per therm if you sign up for 24 months. So which of these popular plans is the best value for money?
Best Prices For Atlanta Natural Gas
The most popular natural gas plan is also the cheapest. The Constellation 12 Month Metro Home Plan comes in at a very economical $0.399 per therm. This compares very favourably to other gas marketers, none of whom can match this low price for natural gas.
While the SCANA Energy 12 Month Fixed Rate Plan is the next-cheapest deal at $0.429 per therm, it's not as popular as the Just Energy Rate Shield 12, which costs $0.540 per therm. But why is this the case?
Switching Natural Gas Providers
The big difference between the SCANA Energy 12 Month Fixed Rate Plan and the Just Energy Rate Shield 12 is that SCANA Energy charges an early termination fee of $150, while Just Energy's termination fee is $75. While you're paying more per therm for Just Energy natural gas, it is cheaper to switch to another provider before the 12 month fixed price term expires.
This could reflect homeowners wanting to keep their options open. With summer temperatures already rolling in people know they're not going to be using much heating. Paying more per therm doesn't matter too much if you aren't using many therms, especially since a fixed rate natural gas plan lets you know exactly what you're spending each month.
You can then switch your natural gas provider to one offering a better deal in fall, paying only $75 compared to $150. For some consumers this might make sense – however, in most cases, you might be much better off just taking the significantly lower prices on offer from Constellation or SCANA Energy.
Keeping Up With The Best Natural Gas Deals
Remember, you can always keep an eye on the best deals by downloading the Georgia Gas Savings app for your smartphone. Learn more about it today at https://www.georgiagassavings.com/apps/GA and be sure you're always getting the best rate!