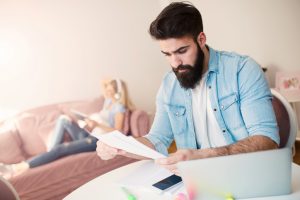 Which Is Currently The Best 12-Month Natural Gas Deal In Atlanta?
We can save you money with the cheapest natural gas rates in the Atlanta Gas & Light service area. If you're looking for cheap natural gas, the Constellation 12 Month Metro Home Plan can't be beaten. With a low price of just $0.399 per therm and the best user reviews on our site, this plan is way ahead of the competition.
Are There Any Competing Natural Gas Plans?
At just $0.399 per therm, the Constellation 12 Month Metro Home Plan is the cheapest 12 month fixed deal on the market today. The next cheapest plan comes with a price of $0.429 per therm, an additional $0.03 for each unit of energy you consume.
The Georgia Public Safety Commission currently estimates that the average home uses up around 700 therms annually. Compared to the Constellation 12 Month Metro Home Plan's annual price of $280 (less distribution charges), that extra $0.03 per therm could cost you an extra $21 per year (and much more if it's a cold winter!)
There's only one cheaper natural gas plan. While only saving you $0.01 per therm, it requires a 24 month commitment. Locking into a deal for this long can have drawbacks if gas prices fall, so it's often well worth the extra $7 or so to stay flexible.
Is This The Right Deal For Me?
Price isn't the only thing that matters; you need to know that your natural gas provider can be relied on to deliver customer satisfaction. That's why we collect and combine information from the Georgia PSC, user reviews, and customer feedback to provide a satisfaction score for each marketer.
 Constellation comes top of the class in this category, scoring higher than any other company. You're not putting price over quality with Constellation, and you can be confident in their level of service.
Why Should I Choose a 12 Month Fixed Natural Gas Plan?
12 month fixed natural gas plans are popular because they combine stability with flexibility and affordability. Fixing your natural gas prices for a year gives you the peace of mind you need when budgeting your household expenses, and means you won't be subjected to substantial price increases.
However, you'll also be able to switch to a better deal next year, allowing you to take advantage of a more favourable market. Since Constellation (like most marketers) charges a $150 cancellation fee, it's unlikely that you'll want to switch before then. When the time comes to switch natural gas providers you'll want to know exactly who has the best deals. Be sure to download the Georgia Gas Savings app today to keep up with all the latest rates from Atlanta gas marketers: https://www.georgiagassavings.com/apps/GA.