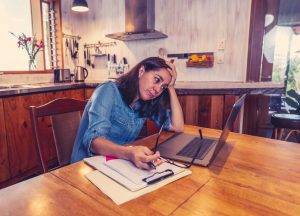 What's the Best 12 Month Gas Rate for Me?
'Tis the season to lock in your winter gas plan, folks! But 'tisn't it also the season where you've got so much more on your plate? Do you really have to spend hours digging through gas plan details and small print? Well, that's where we come in! Shopping 12 month plans is a great no-fuss solution for Atlanta Gas Light (AGL) customers looking to focus on jollier things this month. That's why we've picked out the best of the 12 month natural gas rates available. Let's see how they'll help keep you cozy over winter. 
Comparing Cheap 12 Month Gas Rates In Roswell
Let's start with Constellation's 12 Month + Water Heater Protection plan. The 67.9 cents per therm rate is one of the cheapest out there, and the $7.95 monthly charge is comfortably moderate. The $150 early termination fee is rather steep, especially if you're looking to shop new gas rates in spring. But they also offer free water heater protection (valued at $71) for the course of your plan. This could save you real money (and stress!) if your heater packs in over winter. 
Shop the Cheapest Gas in Georgia
Next up, let's look at the top cheapest gas rates. XOOM Energy offers two great value plans, offering the best rates on the market: SureLock 12, and RescueLock 12. Both are identical in every respect, except the Rescue Lock 12 rate is slightly pricier. That's so they can kick some money towards PetSmart Charities each month. We'd recommend SureLock 12, because the 59.9 cents per therm rate is quite simply unbeatable! Nor will you find a monthly charge lower than $5.85. Moreover, early termination is just $100. So this plan is a simple, all-round money-saver!
Switch Gas Plans and Save
Our last choice is less obvious, but could prove a real bill-buster. The Georgia Natural Gas® 12-Month Fixed with $100 Bill Credit offers a 72.9 cents per therm rate. Whilst it's got nothing on XOOM, it's still competitive. The same goes for the $5.99 – $8.99 monthly recurring charge – although it runs steep at the top end. So why bother? Well, here's the thing…
If you're jumping plans right now, Georgia Natural Gas® will help their new customers cover up to $150 in exit fees from their previous provider. Moreover, this plan gives you $100 off your first bill. So if your family and festivities run up a hefty December energy tab, you could use all $100 of that credit. Which means, for the right customer, this plan will save you up to $250 right off the bat! And switching further down the line will cost between $100 and $50. You won't get lower than that. 
Lock in these 12 Month Gas Rates in Roswell, Now!
So Roswell customers shopping 12 month gas rates have a great spread of options! You've got fantastically cheap rates from XOOM. Then some great winter protections from Constellation. And finally, some bill-busting incentives from Georgia Natural Gas® that will help the right customers save big. So spend your time wisely on the merrier things this month. Keep things simple, and shop 12 month gas rates in Roswell now at www.georgiagassavings.com!