Which Gas Rates are the Safest for Me?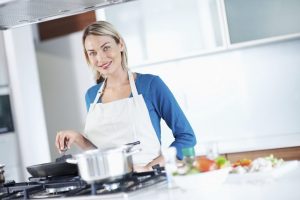 Weather conditions, storage levels, and geopolitics continue to plague the natural gas market. So what Atlanta shoppers really need are great gas rates and energy plans to provide some security at home. But short-term gas rates are looking tough to predict this year. Long-term rates? Even more so! So what should smart shoppers be doing right now? Well, a good value 12 month plan would be a great way of shielding yourself from an unpredictable market. And the right deal could make you valuable savings, too. Let's take a look at the great natural gas plans that'll help you weather these uncertain times…
Compare Great Gas Rates on 12 Month Plans
First off is Gas South's Fixed 6 Month plan. We'll be honest, the 75 cents per therm rate isn't the best out there. The monthly recurring charge is a relatively pricey $6.95 to $9.95, too, and early termination will set you back $150. True, you could stand to make $20 in bill credits. But looking at your other options, Atlanta shoppers can do better!
Georgia Natural Gas (GNG) offers a sweeter deal with their 12 Month Fixed Plan. The 67.9 cents per therm rate is substantially cheaper, as is the $50-$100 early termination fee. The monthly charge is potentially great, too, if you fall at the lower end of their $5.99 – $8.99 monthly range. You'll also benefit from one year's free use of their Greener Life carbon offset program. Plus, if you're switching from a different plan to join them, they'll cover up to $150 in exit fees! Here's the catch: this deal is only available to new GNG customers signing up before April 4th.
If this doesn't work for you, there are fortunately some even better money-saving deals out there. The 12 Month Home Natural Gas Plan from Constellation might offer a little less flexibility with its $150 early termination fee, and the $7.95 monthly charge isn't the cheapest on the market. However, the 64.9 cents per therm rate is a nice step-down from GNG's above. And all those cents will add up!
If this sounds right up your alley, then you should go for the other Constellation plan available. Their 12 Month + Water Heater Protection is identical in every respect. But you'll also get Water Heater Protect service, valued at $71, thrown in for free! It's a no-brainer, but make sure you check with Constellation in advance that your equipment is covered. 
Lock in Money-Saving Gas Plans for the Year Ahead
In summary, a 12 month fixed rate gas plan is a great option for shoppers looking to find some stability this year. There's a money-saving spread of cheap rates and extra incentives available, too. The 12 Month + Water Heater Protection from Constellation offers a great rate and bonus protections. And greener-minded customers might want to give GNG's 12 Month Fixed Plan a spin. Lock down all these great gas rates and more for the year ahead, at www.GeorgiaGasSavings.com!