What's the Best Gas Plan for Renters?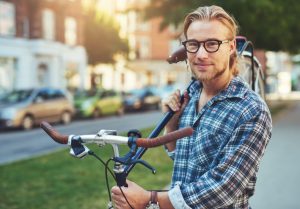 Georgia students graduating college this spring might be feeling a lot of uncertainty right now. Because energy prices are a little expensive, you don't want to be roped into a long-term natural gas plan. Especially because who knows where you'll be in 12 months? But boy do you want to be saving some extra cash… Well, a short term gas plan just might be the right option for you! There are some great bill-busting natural gas rates out there right now that'll help you save on gas rates until fall. Let's see which of these 6 month gas plans is the best fit…
Compare Short Term Rates for Renters
First off, let's look at Scana's 6 Month Fixed Rate to illustrate the value of shopping around! This 79.9 cents per therm rate is steep, even if the $6.95 monthly charge is fairly middling. And you don't want to be hit by that $150 early termination fee if you need to jump ship. So let's see if you can do better…
Gas South's Fixed 6 Month plan is moving in the right direction to save on gas rates. Sure, the $6.95 to $9.95 monthly charge could see you paying a little extra, and there's still that pesky $150 early termination fee. But the 75 cents per therm rate is a shade cheaper, and you could earn $20 in bill credits.
We're finally getting there, however, with the 6 Month Fixed plan from Georgia Natural Gas®. The substantially cheaper rate comes in at 65.9 cents per therm, with a $4.99 – $7.99 monthly recurring charge and a markedly lower $50 exit fee. Furthermore, it's a great eco-choice: Georgia Natural Gas® will sign you onto their Greener Life ® carbon offset program for free over the course of your plan! But most importantly, it's a good option if you're trying to jump off a longer term contract. That's because shoppers breaking contract to take up this plan will see Georgia Natural Gas® cover exit fees up to $150. Watch out though – this offer is only available to new Georgia Natural Gas® customers signing up before April 4th.
But if you're looking to save on your gas rates and not on bells and whistles, you should consider the Town Square 6 Month plan. At 64.9 cents per therm rate is the cheapest of the bunch, and the $5.95 monthly charge is great value. Best of all, early termination only costs you $12.50. So if you need to jump state, you can hop off this plan on the cheap!
Shop these 6 Month Gas Rates Now!
So if there's one thing graduates don't have to worry about in Athens, it's finding a dependable, money-saving gas rate! And isn't that a relief? The 6 Month Fixed plan from Georgia Natural Gas® will make you great savings if you're jumping around different plans right now. And Town Square's 6 Month plan will give you unrivalled flexibility, with a market-beating rate, right through 'til fall. Shop these 6 month gas rates and more, at www.georgiagassavings.com!