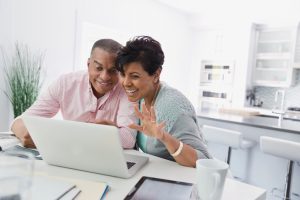 Where Can I Find Cheap Gas Near Me?
There's a lot to think about for Warner Robins energy customers right now. Maybe your energy plan's coming to an end, or has stopped being the best fit for you and your family. You need to land a better gas deal. But Covid measures might have you hesitant to commit to a long-term contract. And you don't want to go month-to-month, especially in light of the energy disruption from the recent Texas crisis. What are your options? Well, a cheap 6 month gas plan could be for you! Let's see what's on offer for Warner Robins customers. 
Cheap Gas Prices Warner Robins
Gas South's Fixed 6 Month plan offers the most expensive rate of the three, at 59 cents per therm. And the monthly recurring charge spans a pricey range, too, from $6.95 to $9.95.  The early termination fee of $150 is standard, although cheaper fees are available on other plans. You will, however, get $20 in bill credits. 
Coming in at a happy medium is Infinite Energy's 6 mo Fixed plan. At 50.9 cents per therm, the rate is nearly 10 cents cheaper than Gas South's plan. The $5.95 monthly recurring charge stands to be much more economical also. Early termination, however, is still going to set you back $150.
At 48.9 cents per therm, the rate offered by Georgia Natural Gas' 6-Month Fixed makes it the cheapest 6 month gas plan of the bunch. The $50 early termination fee keeps things cheap if you wind up switching plans, and the $4.99 – $7.99 monthly recurring charge could end up also being the cheapest option. As a bonus incentive, Georgia Natural Gas will credit you up to $150 to cover the cost of leaving your current provider – and they're our customers' top rated provider! Check that you'll qualify, though, because this is a special discount rate for new customers signing up before April 4th.
Shop Cheap 6 Month Gas Near Me
Cheap 6 month gas plans are great for customers who want the benefits of locking in a cheap rate, without that locking them into a long-term commitment. And signing up now will mean you'll be shopping around again in the cheap autumn shoulder months! It's never been easier to sign up, so head to www.georgiagassavings.com – the easiest way to shop cheap 6 month gas in Warner Robins.