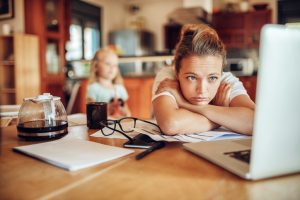 Where to Find the Best Gas Rate for Me?
If you're on our site, we'll bet it's because you're sick of sifting through online fluff to find a truly well-recommended gas plan. It can be hard! There are rates and plan lengths to consider – and add to that the ongoing Covid measures and record cold weather spiking gas prices. So, with all this uncertainty, maybe the plan you need is a solid, well-reputed all-rounder. And who can you trust? Well, good news! Our best recommended gas plans selection curates the top plans that consistently provide excellent value for our users. Let's see what it's serving up for Augusta customers.
Best Recommended Gas Plans Near Me
This 12 month fixed plant will lock you in a bargain 42.9 cents per therm rate for a whole year. Although the $150 early termination fee is pretty steep, the $7.95 monthly recurring charge is moderate. Moreover, Constellation's 90 day risk free guarantee means you can switch if it's not for you. The special feature here, however, is the $12.95 monthly charge for A/C protect. This two-in-one plan is perfect for customers who want A/C protection and like to streamline their billing admin.
A popular provider, Constellation's second entry in our recommended gas plan section is a smart call if you're in Augusta for the long-run. This 24 month fixed rate plan locks you in natural gas at the highly competitive price of 43.9 cents per therm. So this'll keep your bills dependably lean right through 2023. Although the $150 early termination fee is pricey, the $7.95 monthly recurring charge is less so. And, again, it comes with Constellation's 90 day risk free guarantee!
This 6 month fixed rate is a steal at a discounted 46.9 cents per therm. The low $50 early termination fee is attractive if you're shaky on the commitment. And the $4.99 – $7.99 monthly recurring charge is comparatively low, too. Plus, there are some great incentives –  you'll get $100 in bill credit, and they'll toss you up to $150 to cover exit charges from your current contract. On top of that, it's our customers' top provider. But, you'll have to sign up by March 4 – so chop chop!
Lastly, here's another highly recommended gas plan from Georgia Natural Gas! This 12 month fixed plan at 46.9 cents per therm is a great discount rate. It offers one of the cheapest early termination fees at $50 – $100, and a $5.99 – $8.99 monthly recurring charge. Again, you'll get the $100 bill credit and $150 cover for exit fees from your current provider. However, again – you've got 'til March 4 to sign up.
Where to Lock in the Best Gas Rate
Our recommended gas plans offer the best spread of consistent, great value, safe bets for Augusta customers. Whether you're not sure where to start, or want a dependable plan to ride out the coming months, we've got your back! Head to www.georgiagassavings.com to shop the best deal that'll keep your loved ones covered in 2021.