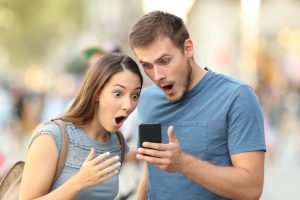 Which Atlanta Natural Gas Suppliers Are Rated The Best?
We know that to find you the best natural gas suppliers in Atlanta means more than just finding the cheapest deal – you want a company you know you can trust. We're going to look at the best-rated natural gas suppliers in the Atlanta Gas & Light service area, so you know who's right for you.
What Difference Does A Rating Make?
A natural gas provider that's reliable and trustworthy is much easier to deal with. Think about it – if you take on a 12 month fixed rate natural gas deal, you really don't want to find out that they're impossible to contact, or that their billing system is unreliable. We use ratings from real customers, combined with plenty of additional third-party data, to create comprehensive ratings for each Atlanta natural gas supplier.
Which Atlanta Gas Provider Is The Best?
Let's take a quick look at our natural gas provider ratings. There are two companies that stand head and shoulders above the rest; Constellation and SCANA Energy. Clearly, if you're looking for the best customer service in Atlanta, these two marketers are the ones to pick from. However, we can look a little deeper into the results and learn even more.
Looking Deeper Into Our Ratings
We can dig into the average reviews that each company receives from their customers. If we look at SCANA Energy's customer reviews, we can tell that they score more than 4.0 across the board. That's impressive – clearly their customers are satisfied. Let's compare that with the Constellation customer ratings. In this case, Constellation scores around 3.5 for most categories. Constellation's customer reviews are worse, but their overall score is higher – how does that work?
Which Natural Gas Provider Offers The Best Service?
Essentially, we're seeing that while SCANA Energy scores more highly from customer reviews, Constellation scores higher from other data. Because we combine these user reviews with data from the Georgia Public Services Commission and other parties, Constellation likely scores higher in areas like user experience, services offered and billing options. It's also worth bearing in mind that there are nearly twice as many reviews for Constellation (48 rather than 28), which can have a significant impact on their average rating.
Finding The Right Provider For Your Needs
If you're shopping for natural gas in Atlanta, you'll probably want to find the cheapest plan you can. Choosing a truly terrible company isn't worth it if you simply want to save a few cents. However, Constellation currently offers the cheapest fixed rate natural gas plans in Georgia. Since they're well-reviewed by their customers and offer great service, they make an excellent choice as a natural gas provider.
Remember that Atlanta's gas suppliers are constantly competing for customers and that reviews and ratings can change as companies try new plans and natural gas rate offers. Stay on top of which is Georgia's best natural gas supplier by learning more at https://www.georgiagassavings.com.