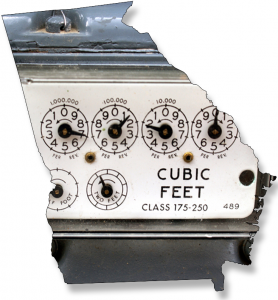 Is Infinite Energy The Best Natural Gas Provider For You?
Just Energy completed the sale of all of its Georgia operations at the end of December, 2019. The energy provider did so in order to "concentrate on our stronger growth and higher-margin operations in North America, while reducing costs." Now, if you had a natural gas plan with Just Energy in order to save on natural gas costs, you might be wondering why the company has sold your contract to someone else, and whether it's still the cheapest natural gas deal in Georgia. Let's look at why they sold up, and whether Infinite Energy is the best natural gas provider for you.
Why Did Just Energy Sell Its Georgia Operations?
Just Energy just got through a pretty difficult 2019. In August, the company announced it would suspend dividends. As other financial issues arose, several investors named Just Energy in a lawsuit. Faced with a need to significantly increase cashflow, the company chose to sell off the least-profitable parts of its business one at a time. Apart from its businesses in Ireland and the UK, it sold its Georgia operations, as well. Specifically, the company sold all of its customer contracts and natural gas in storage in Georgia to Infinite Energy for approximately $3.4 million.
Now, if your Just Energy contract has been sold to Infinite Energy, you want to know right away if this is this good news for you? If not, then who has the cheapest natural gas in Georgia?
Finding The Best Natural Gas Plan In Atlanta
The easiest way to see if you have a cheap deal on natural gas is to compare the price per therm. As we can see by comparing natural gas prices in the Atlanta metro area, Infinite Energy doesn't necessarily have the cheapest natural gas. The lowest price per therm comes from the Constellation 24 Month Metro Home plan, which costs just $0.339 per therm. The Infinite Energy 24 Month fixed plan costs more, at $0.489 per therm.
How much of a difference could that make to your natural gas bill? Let's do the math. according to the Georgia Public Services Commission data for 2019, an average home might use about 700 therms per year. When we plug in the price per therm for the Infinite Energy deal ($0.489 x 700), and the price of their monthly service fee ($5.95 x 12), we get a yearly spend of $413.70. In comparison, the Constellation price per therm ($0.339 x 700) combined with their service fee ($7.95 x 12) comes to $332.70. That means switching to Constellation is a smart move, if you're on the Infinite Energy 24 Month plan.
Compare 12 Month Natural Gas Plans
If you're on a shorter plan with Infinite Energy, things look a little better. The Infinite Energy 12 Month plan offers a low rate of only $0.359 per therm. For an average Georgia home, this comes out to $322.70. If you go with the Constellation 12 Month Metro Home Plan, you'll also pay $0.349 per therm but because of their higher service fee, the yearly total comes out higher at $339.70. Alternatively, the XOOM Energy SureLock 12 deal also gives you a competitive natural gas price, at $0.349 per therm and a lower service fee, ($5.85 x 12). That shakes out to around $314.50 for the year.
So, if you're on the Infinite Energy 12 Month plan you've already got a good deal on natural gas. If not, it's worth considering whether a 12-month plan is right for you. If you'd prefer a 24-month deal, then the best price comes from the Constellation 24 Month Metro Home plan.
Annual Cost of a Natural Gas Plan in Georgia:
XOOM Energy 12 Month: $314.50
Infinite Energy 12 Month: $322.70
Constellation 12 Month Metro Home Plan: $339.70.
Constellation 24 Month Metro Home: $332.70
Infinite Energy 24 Month: $413.70
Should You Stick With Infinite Energy?
There are plenty of cheap natural gas deals in Georgia at https://www.georgiagassavings.com. If you're a new Infinite Energy customer you could already be saving money! If not, it's time to start switching your natural gas provider today. Our process is short, simple, and starts saving you money on natural gas immediately.