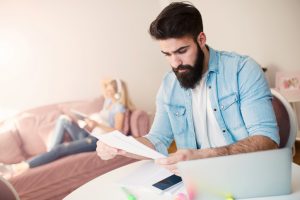 Find The Best Price On Atlanta Natural Gas Deals
You want to save money on your energy bills. That means finding the cheapest price for Atlanta natural gas, and we can help with that. It's easy to compare natural gas deals in Georgia, but to find the cheapest price customers need to dig a little deeper. To help you save more money, we're going to help you pick out the best deals on natural gas in Atlanta, taking all the extra fees and recurring charges into account.
Who Has The Cheapest Natural Gas Prices In Atlanta?
At first glance, the lowest rate for natural gas comes from the Constellation 24 Month Metro Home plan, at $0.339 per therm. However, if you look closer at your natural gas bill, you'll see that there are plenty of additional fees you'll have to pay each month. Sometimes the plan with the lowest price per therm isn't the cheapest deal overall!
Recurring Charges For Natural Gas In Georgia
There are two sets of charges that are applied to your monthly natural gas bill. The first of these comes from Atlanta Gas Light (AGL). AGL builds and maintains the natural gas infrastructure in Georgia, and part of your natural gas bill will be made up of AGL pass-through fees. These AGL charges, typically about $40/month, are always the same, no matter which company you buy natural gas from.
The other fees on your natural gas bill will be service charges from your natural gas provider. These vary from one provider to the next. Here are the monthly fees charged on the four cheapest Atlanta natural gas rates: 
XOOM Energy: $5.85 ($70.20 per year)
Infinite Energy: $5.95 ($71.40 per year)
Gas South: $6.95 ($83.40 per year)
Constellation: $7.95 ($95.40 per year)
A dollar or two a month may not sound like a lot. However, it can be enough to change whether a natural gas plan is the cheapest deal for you or not. As you can see, the higher service fees of Constellation can cost you an extra $25 per year than those of XOOM Energy.
Which Natural Gas Plan Is The Cheapest?
A typical Georgia household will use around 717 therms of natural gas annually, according to data from the Georgia Public Services Commission. To find out how much one of these plans actually costs per year, let's combine these service charges with the price per therm that you'll pay for natural gas. So our formula will look like this:
(provider plan's price per therm x 717 therms) + provider's total annual service charges = total cost of that provider's plan per year.
Ranked least expensive to most:
XOOM Energy SureLock 12 Month Fixed:
$250.23 ($0.349 x 717 therms) + $70.20 = $320.43 per year.
Infinite Energy 12 Month Fixed:
$257.40 ($0.359 x 717 therms) + $71.40 = $328.80 per year.
Constellation 12 Month Metro Home:
$250.23 ($0.349 x 717 therms) + $95.40 = $345.63 per year.
$351.33 ($0.490 x 717 therms) + $83.40 = $434.73 per year.
We can see from these numbers that an average home actually stands to save the most money by choosing the XOOM Energy plan. This would even be cheaper than picking the Constellation 24 Month Metro Home plan, which we saw earlier. Although it has a lower price per therm, the higher monthly service charge makes it cost you more.
However, bear in mind that different households use different amounts of natural gas. The amount of natural gas you actually use will make the real difference over which natural gas deal is right for you. If you use a lot of natural gas or only a little, then the equation will change and it might make more sense to choose a different plan.
Switching To A New Natural Gas Provider
When you want to start saving money on the cheapest Atlanta natural gas, we're ready to help. We make it easy to switch natural gas provider. All you need to do is fill in a few details, and we'll help you sign up for savings. You can even switch from your Apple or Android device with the Georgia Gas Savings app: https://www.georgiagassavings.com/apps/ga