Hydrogen, the Great Green Energy Contender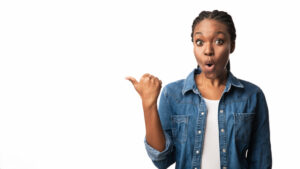 There's been a lot of chatter in the energy press recently about so-called 'hydrogen hubs'. You might have caught some – and they were probably wrapped up in jargon about natural gas rates, energy companies, and unreadable stats, right? Well, now's the time to clear off the cobwebs! Because it's coming to a state near you – your state, in fact! That's right, Georgia will likely play a pivotal role in the development of hydrogen as a clean energy source, as we look for the best alternatives to fossil fuels. So let's take a no-frills, plain-english look at what all the hydrogen hub fuss is about.
What's so Great about Hydrogen?
You might be wondering – what's the deal with all this hydrogen hysteria? Well, it's all about the push for greener energy. Because the switch to electric power simply isn't feasible in some industries, like freight, aviation, and energy generation. Batteries simply take up too much space! Hydrogen, however, potentially offers a neat alternative.
That's because it turns out that hydrogen, which produces no carbon when it's burned, can be blended in with natural gas and still pack a power-producing-punch. That's great news! Because whilst natural gas produces far less CO2 than coal, it's still a fossil fuel at the end of the day. So every little less of it helps.
In fact, the glorious state of Georgia has managed to blend hydrogen with natural gas at the record-setting proportion of 20%. That cut carbon emissions from a natural gas turbine by 7%. That's promising, considering the substantially lower stats we're seeing elsewhere. Of course, exactly how hydrogen will effect home natural gas usage isn't fully worked out. One key problem pointed out by Forbes is that low hydrogen/natural gas blends are not safe for existing residential pipes or appliances. All the same, you'll likely be hearing a lot more about hydrogen and its associated hubs over the coming years.
But Wait, What's a Hydrogen Hub?
A 'Hydrogen hub' is what we call a cluster of facilities where this clean fuel alternative is produced, stored, and put to use. And the US is banking on them big time. It's doling out over $7 billion to so-called 'H2Hubs' across the country, along with a new hydrogen production tax credit.
This funding is likely to prove critical when it comes to the future of hydrogen. As things stand, hydrogen clocks in at a cost-prohibitive $5 per kilogram. And we don't make it in an especially energy-efficient way at the moment, either. But this level funding, and the commitment by Georgia, could help bring costs down to about $1 in 10 years.
So How Might Georgia's Hydrogen Hub Efforts Affect Residents?
Well, the idea here is to boost state access to clean, reliable energy. And it's going to generate a whole lot of economic buzz. We're already seeing stiff competition amongst the US states to get ahead of this energy trend. This suggests that the industry at large is throwing its weight behind hydrogen as a genuinely dependable, efficient, and prosperous green energy alternative!
Keep Up with Georgia's Hydrogen Hub News!
So stay tuned, folks! Because there's big things coming down the natural gas pipeline. Is there a hydrogen hub coming to Georgia? Well, you can be sure our loyal readers will find out – so keep in the loop with www.GeorgiaGasSavings.com!